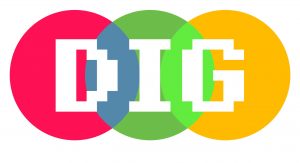 Slamdance DIG is a showcase of the most compelling productions in digital, interactive, and gaming. Held annually in Los Angeles, DIG provides a platform for independent creators who innovate outside of traditional media. DIG artists bring their ideas to life in novel and uncompromising ways without the support of major studios or technology companies. Experimental theater, virtual and augmented reality, arcade gaming, and projection mapping are just some of the diverse types of projects we've presented through DIG.
The 2018 DIG program was our largest to date spanning two venues in Downtown Los Angeles and introducing the addition of talks on topics including censorship in the digital age, fake news, and immersive storytelling with participants from organizations like NASA JPL, Lost Spirits Distillery, and Digital Domain.
DIG 2019 will take place from October 23-26 in downtown Los Angeles at 4YFN's event at Mobile World Congress 2019 and at Wisdome, LA's immersive art park.