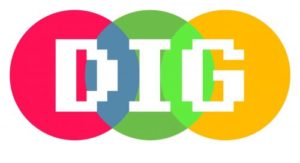 DIG 2019 will be open to the public from October 24-25 at Wisdome, Downtown Los Angeles' immersive art park.
A selection of DIG works and panel discussions will also be presented at the 4YFN's event at Mobile World Congress 2019, from October 23-24. An exclusive preview for MWC2019 passholders!
Slamdance DIG is a showcase of the innovative new works in digital, interactive, and gaming. Held annually in Los Angeles, DIG provides a platform for independent artists who create outside of traditional media. DIG artists bring their ideas to life in novel and uncompromising ways without the support of major studios or technology companies. Experimental theater, virtual and augmented reality, arcade gaming, and projection mapping are just some of the diverse types of projects we've presented through DIG.