Filmmakers Kelly Sears and Sam Gurry are 2019 Slamdance alumni who create innovative and powerful films by repurposing and reframing found imagery and objects. Kelly's film Applied Pressure, features sequential images sourced from dozens of massage books activated to reflect on recent public conversation surrounding bodies, massage, and assault. Sam's animated documentary, Winners Bitch, was inspired by a found collection of photos and documents belonging to Virginia Hampton, a real life doyenne of the dog competition world, and ruminates on the many sacrifices it can take to be a woman of distinction. We invited them to chat about about their work and the ways they create new meaning in the materials they find around them.
Kelly Sears:  It's great to watch all your work together!  I love getting a sense that questions or approaches become more pronounced through watching multiple works.  Here are some thoughts and musings and let's use this as a first step to see where our conversation goes.  We can make space for questions to questions and responses to responses.
Sam Gurry: Thanks for watching my films! Likewise, it was lovely getting to be so engrossed in your world, Kelly. It's interesting watching all of your pieces together and feeling certain manifestations throughout. I feel like I know you better now somehow. 
KS: We were asked to chat because we both had films in the 2019 Slamdance Film Festival created by reworking pre-existing imagery and material.  The term archival was used in this initial email from Slamdance and we both wanted to move away or loosen the use of that term.  Tell me more about these feelings in your practice.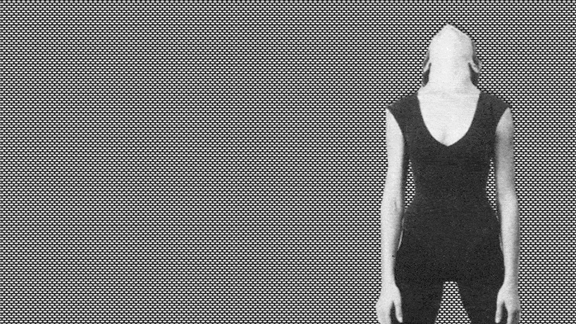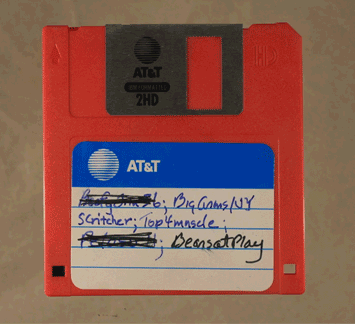 SG: People have a lot of preconceived notions about archival film. I don't have brazen reticence towards the term but I find that it can be limiting. Context is important but I'm interested in a more expanded conversation and vantage. Archives that I encounter are often created through happenstance or an outside labeling. Right now, I'm less interested in that word. I think you are too!
I'd love to hear your feelings of trepidation towards the use of the word "archive". What is it about the term that caused you hesitance?
KS:  Archives can mean so many things, ranging from an institution where you wear white gloves to online collections of documents and ephemera to more speculative organizations to institutes concerned with preservation.  Some of the imagery I've worked with, such as presidential newsreels, exercise textbooks, instructional survival guides, high school yearbooks, military films, massage books, first aid handbooks come from such varied places, often more informal than archival.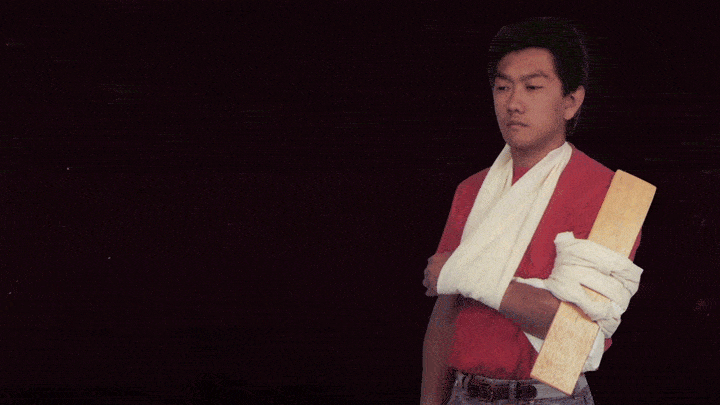 Terms like source material or appropriation feel a little more comfortable to me.  In my work, I turn away from something official and epistemological and toward something more fictive or fantastic. I approach imagery and animation through gestures of activation, response, intervention, and experimentation – terms I don't necessarily think of when I considering larger archive conduct.  I identify more with Guy Debord's ideas of détournement and collaging imagery against the initial intention embedded in the image and a psychogeographic approach to what kind of imagery finds its way to me
Where do you find the material for your project?  How does it find you?
SG: I don't normally seek out specific objects, I wait for them to find me. I love going through garage sales, thrift stores, tantalizing dumpsters, and whatever errant pile of stuff comes my way. I was just in Nebraska for a month and visited every thrift store that I could multiple times, necessitating creative packing for the flight back. Currently, I'm working with some items I've rediscovered from my childhood that I'm actively seeking more copies of. 
KS: This sounds like it could be a more personal work than some of your others.  Is this piece inspired more so by the images from childhood or perhaps you may be in a space to make work closer to home?
SG: It's hard to answer this question without revealing the materials just yet, which is something I'm not ready to do! It is, in many ways, a more personal piece as the inspirational source items come from my own experience. They are ideals of girlhood and a certain kind of femininity in many ways, a kind that I didn't necessarily feel a part of or that I had access too. I'm still working out how to tie in my own experience, if at all, into the film. You'll just have to wait.
Do the found images that you embrace ever have personal relevance or significance to you?
KS: My relationship to histories in my work has gotten more intimate in the past few years.  I've always been attracted to interrogating American institutions and am more conscious of my personal connection and position to those structures and have been experimenting with building visual and metaphorical bridges between lived experiences and larger political incidents.
I'd love to hear how you approach the wide array of material such as photographs, breed classification guides, hard discs, email conversations, trading cards, broadcast footage, discarded family albums and even previously chewed gum.  How do you find your way "in" to this material?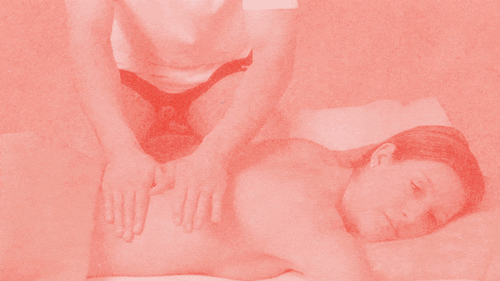 SG: I'll sit with the materials for a while. I often have the objects that I'll be working with for months or years before I concretely consider using them for a film. Why is it that I'm keeping it around? I'll run into the problem of, this archive is already inherently interesting, what am I bringing to it? What is the story that it's trying to tell?  I write a lot, I keep both a typed and physical journal as well as countless notes in my phone. Free writing reveals a lot of textured feelings that I've having towards something, or someone. It's helpful for when I can't articulate a structured, narrative thought about whatever concept that I'm working toward.
There's tension between humanity and technology in several of your films. Is this a conscious decision? In After Fall (2018) we see visions of the present, and possible future, through a motif of older technology. How do you feel about the presence of technology in our lives?
KS: The technology, and most often sound technology, is a means of broadcasting forms of ideological systems in my work – imperialism, expansionism, institutional power structures, and surveillance and patrolling procedures.  I think about these transmissions having a mesmerizing and conditioning effect on the bodies with the consequences recognized much later.  Noise plays a role here – either sonic or psychic, through a hypnotic tone, a certain frequency, or a form of interference disrupting something authorized.  The presence of technology in our lives is hard to cohesively reflect on because often it's unseen yet ubiquitous, and can produce visible, horrific results. 
After Fall, 2018 from Kelly Sears on Vimeo.
SG: The body is a through line throughout several of your films. The body and its transitions, its movement. The way that sensibilities and phenomena can be displayed through our physical realities. Do you bring these notions to the images or do you seek out images that can specifically act as a conduit?
KS: The body is ultimately a receptor of these transmissions.  It may be possessed by an unknown force, retreating from the physical, consumed by the dream world, or levitating due to a siren song. I hope to design the movement of these bodies to reflect a specific political or social climate surrounding these figures that they are responding to.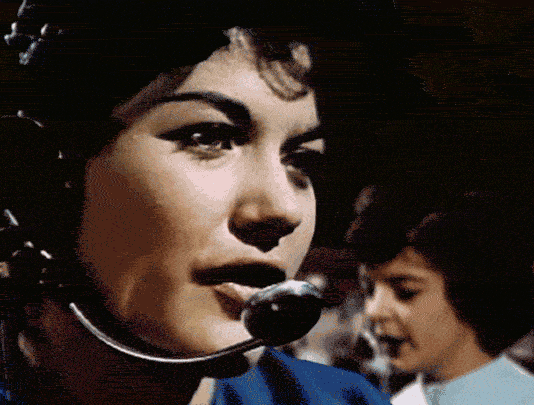 Are films likes Winners Bitch, jim, gutterball, and reddish brown bluish green portraits or are they something else?  Do you think about the relationship you are building with the subjects of these films as you are working with images and data from and about them?
SG: I consider some of those films portraits but portraits of exactly what is tricky. They are as much about me as they are about the subject they are centering in on. Those pieces are all based on found objects. I'm making films based on one side of a telephone call, eye contact with a stranger before they exit the subway.
Respect is important. I'm using detritus, vestiges of self that somebody chose to discard. I don't want to inflict constructs onto these real people that make me pause. I trust my stomach to tell me if something isn't settling right. I took a lot out of Winners Bitch that actors had improved because it felt too distorted from Virginia's reality to include. Part of that film's intent is to explore notions of subjectivity, but there was a point that strayed to the point of absurdity and, potentially, disrespect.
KS: I'd like to hear more about how these portraits are about you as well.  In what ways do you see yourselves in the animating and production of these works?
SG: I say these are portraits of me as well as they are encapsulation of myself in that moment of actively working on them. Whatever editing, sound, or visual choices I made are reflective of where I was in that particular moment in time. What did I choose to highlight? Hide? Mask? All those are shades of me in that moment.
KS: What happens to these images with embedded histories as you're working with them?
SG: Hopefully they feel transformed.
reddish brown and blueish green from Sam Gurry on Vimeo.
KS:  You often mix media in your work.  How does this shape your stories?
SG: We are large, we contain multitudes. Tactility and texture are really important to me. Something like warmth, hard to replicate. 
KS:  I'm curious about how many modes of storytelling are needed because one through line doesn't always cut it.  I'd love to hear about how these various textures can get at the complexity of the subjects of your films.
SG: I'm looking very closely at things. I'm seeking out the textural complexity of whatever subject I'm exploring. How does they feel? Up close, and under their skin?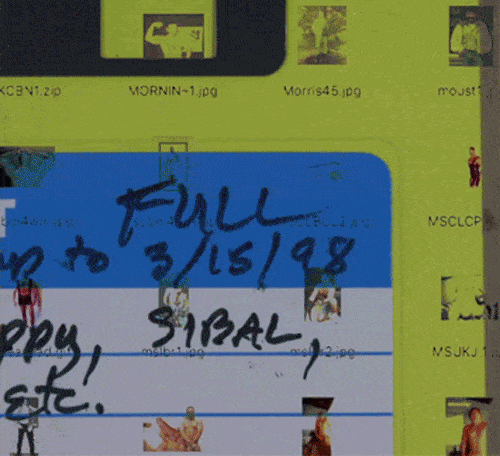 Ephemerality manifesting as permanence was something I kept thinking about watching your films, especially A Tone Halfway Between Lightness and Darkness or Once It Started It Could Not End Otherwise.  Even when it doesn't explicitly calcify, I find myself still considering impermanence. Tropical Depression has this deep sense of foreboding that has me waiting for a doom that never reveals itself. Can you speak to these sensory experiences and your relationship to ephemerality?
KS: What if it was ephemerality dislodging permanence?  While I anchor many pieces on the effects of various institutions on the body, I often use abstract textures, visual noise, and distortion to destabilize how we read the imagery.  Either way, I am interested in slippage between the official and the fantastic, the occult, the psychic, and the liminal.  There is some intentional ambiguity in the aesthetic architecture for each person to bring their own experiences of distress or anxiety to their viewing experience.
SG: Through some of the robust subject matter that you confront, you inject a sense of the humor. Once It Started It Could Not End Otherwise has one of my favorite lines, "school spirit plummeted. the mascot went missing and was never returned". This deadpan, sardonic humor really underscores the perceived hopelessness of a situation. Can you speak to your use of humor in your work?
KS: The continual consequence of institutional power and abuse right now is overwhelming.  Sometimes I need some temporary relief and build in humorous phrases or moments of detour.  When Walter Benjamin speaks of Brecht's epic theater, he says revolt has a better chance when "one is shaken by laughter than when one's mind is shaken and upset."  I think both senses of being shaken are all around.  Revolt is coming.  We have a lot of work to do. I hope we can laugh at times along the way.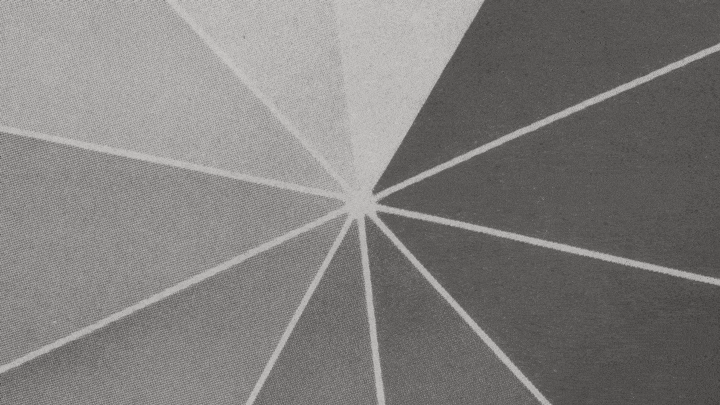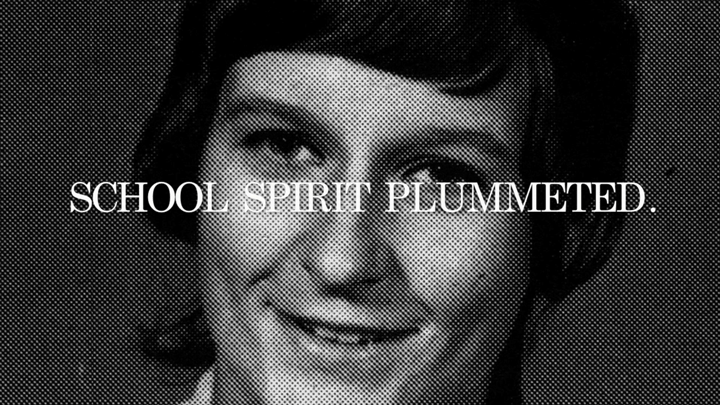 SG: What is doom to you?
KS: I used to identify as someone who made dystopic films and thought about them as a way to come to terms with my anxieties.  Now I want to think about how to navigate more effectively through them.  I hope we can find a way through the doom.  I think it often shows up in my work as a dark frequency or catastrophic sound design.  It's a very timely question.  What is doom to you, Sam?
SG: I'm not sure. I've seen shades of it. I hope to never experience more than its shadow.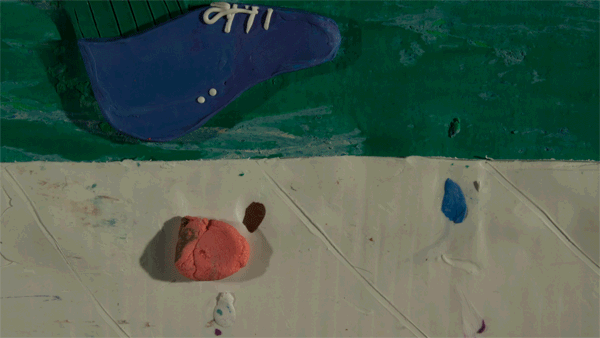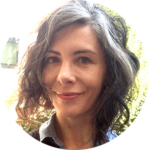 Kelly Sears is an experimental animator that reframes American archetypes and institutions to reimagine our own social legacies and futures.   She collages an extensive range of source material such as presidential newsreels, exercise textbooks, survival guides, high school yearbooks, first aid handbooks, and other official and instructional imagery. Through combining animated photographic and cinematic documents with speculative storytelling, each of her films contains recognizable cultural narratives that use various ideas of noise to disrupt identifiable histories to engage other personal and political experiences. Her films have screened at Sundance, Slamdance, SXSW, AFI, MoMA, The Hammer Museum, The Museum of Contemporary Art Houston, and Union Docs. Sears has had solo programs of her work at the Pacific Film Archives, Anthology Film Archives, The Museum of Fine Arts, Houston, The Portland Art Museum, and the San Francisco Cinematheque. Sears is an Assistant Professor of Cinema Studies and Moving Image Arts at the University of Colorado, Boulder, where she teaches advanced filmmaking, animation, experimental documentary, and media archaeology.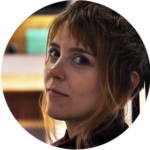 Sam Gurry is an interdisciplinary artist, writer, and curator. Their films have been in the official selection at the Toronto International Film Festival, SXSW, Slamdance, Ann Arbor, and the Ottawa International Animation Festival among others. Sam received an MFA from CalArts in Experimental Animation. They live in Hollywood, California but don't hold it against them. Formerly an antiques appraiser, Sam's practice explores the ephemeral, unintended archives, and personal histories. They perform as one half of expanded cinema duo Saint Victoria's Incorruptible Body with Melissa Ferrari, providing guitar and vocals. Sam is currently a professor at Cal State Los Angeles.