Slamdance is proud to stand with the Black Lives Matter movement and support Black History Month.
Please learn more about our current 2021 and alumni Black Slamdance filmmakers that we encourage you to follow and support.
For more resources and ways to support Black artists please see this list created by Free the Work.

Haley Elizabeth Anderson
Director/Writer of  Get Out Fast (2017)
Follow on: Instagram
Watch: Selected works on Vimeo
Symone Baptiste
Director of Sixteen Thousand Dollars (2021)
Follow on: Instagram | Twitter

Lyndon Barrois
Director/Writer of Prizefighter (2019)
Follow on: Instagram | Twitter
Watch: Selected works on It's a Wrapper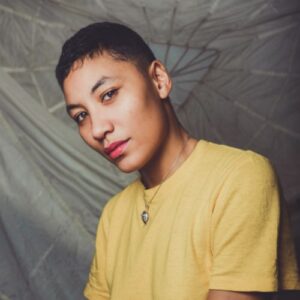 Naima Ramos-Chapman
Director of And Nothing Happened (2016) and Piu Piu (2019)
Follow on: Instagram
Watch: Betty and Random Acts of Flyness on HBO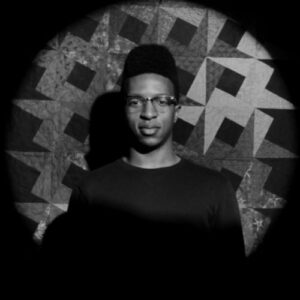 Jomo Fray
Cinematographer of Get Out Fast (2017) and Nettles (2019)
Follow on: Instagram
Watch: Selah and the Spades on Amazon
Merawi Gerima
Director/Writer of Residue (2020)
Follow on: Instagram | Twitter

Rendah Haj
Director of Hayat (2020)
Follow on: Instagram
Rickerby Hinds
Screenwriter of My Name is Myeisha (2018)
Follow on: Instagram
Watch: My Name is Myeisha on Amazon, iTunes, Vudu, Google Play or YouTube

Raven Jackson
Director/Writer of Nettles (2019)
Follow on: Instagram
Watch: Selected works on Vimeo

Nailah Jefferson
Director of Vanishing Pearls (2014)
Follow on: Instagram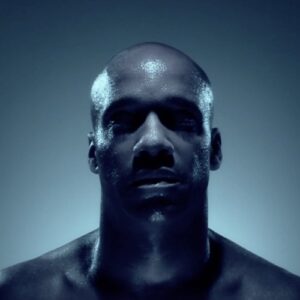 Everett Kelsey
Director/Writer of Grosse Auge (2019)
Watch: Selected works on Vimeo
Michael McLeod
Director of the gospel according to them (2021)
(still from Michael's film)
Skinner Myers
Director/Writer of  The Sleeping Negro (2021)

Tina Mabry
Director/Writer of Mississippi Damned (2014)
Follow on: Instagram | Twitter
Watch: Queen Sugar on Hulu and Queen of the South and Pose on Netflix

Tarell Alvin McCraney
Screenwriter of High Flying Bird (2019)
Follow on: Instagram | Twitter
Watch: High Flying Bird on Netflix,  Moonlight on Amazon and David Makes Man Ep. 1 on YouTube

Morgan McGlothan
Director/Writer of Transmission (2018)
Follow on: Instagram
Watch: Selected works on Vimeo

Ernest Nkosi
Director of An Ordinary People (2020)
Follow on: Instagram | Twitter
Watch: Selected works on Vimeo
Randall Otis
Writer/Actor of ASMR for White Liberals (2021)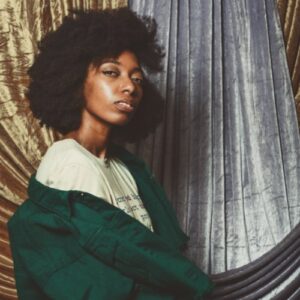 Olivia Peace
Director of Tahara (2020)
Follow on: Instagram 
Watch: Selected works on Vimeo
Geneva Peschka
Co-Director of Unspoken (2021)

Gina Prince-Bythewood
Director/Writer of Bowl of Pork (1998)
Follow on: Instagram | Twitter
Watch: The Old Guard on Netflix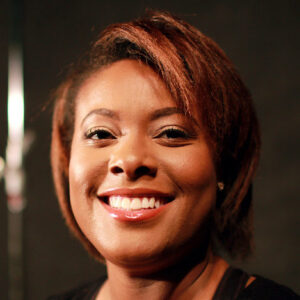 Nikiea Redmond
Co-Director of Anatomy of Wings (2021)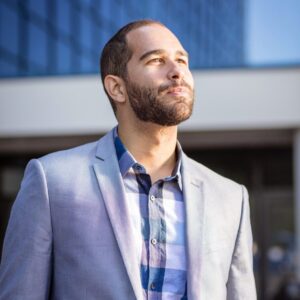 Andrew Reid
Director of Road To Zion  (2021)
Watch: Selected works on Vimeo

Angela Robinson
Director/Writer of The Kinsey 3 (1998)
Follow on: Instagram | Twitter
Watch: Professor Marston and the Wonder Women on Hulu, Vudu, Amazon, YouTube or Google Play
Susanne Serres   
Director of MY LAYERS (2021)
Follow on: Instagram | Twitter
Rae Shaw
Director of Black Kung Fu Chick (2021)
Follow on: Instagram | Twitter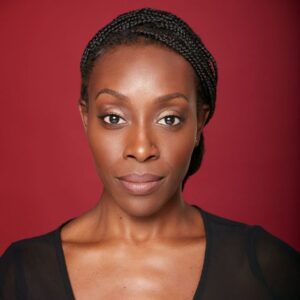 Sophia Stephens
Director/Screenwriter of Quarantine Quarrels: Connecting in Quarantine (2021)
Follow on: Instagram

Bomani Story
Screenwriter of Rock Steady Row (2018)
Watch: Rock Steady Row on Tubu (free), Vudu, Amazon, YouTube, Google Play or iTunes