Directed by Gabriela Monnerat and Rodrigo Amim
In a dystopian present, an immaterial catastrophe spreads at the speed of data, traveling in waves. Social isolation. A contagious phenomenon makes people desappear. Empty city, virtual communication and an uncertain future. Wash your hands.
---
Director's Statement
11010 was done as an essay on contemporary relations. The film deals with the digital age in a physical way and tries to bring that duality to the screen. Without wanting to arrive at a complete journey or conclusions, we wanted to bring questions and strangeness from something very present and latent in our lives.
In addition to the team that helped make the film possible, we were involved with waste pickers and sellers who spread out on the streets of our city (Rio de Janeiro). People who survive from the waste trade. All the material in the film comes from this direct contact. This is outside the narrative, but it was definitive for the film's aesthetic choices.
---
Credits
Directors | ONZE (Gabriela Monnerat, Rodrigo Amim)
Photography | Mari Bley, Mari Pinto, Thiago Facina
Sound | Felipe Zenícola, Mari Romano
Music | Kuarasy o-berab, Elemento Estanho, Felipe Zenícola, Mari Romano
---
About the Directors
Since 2016 Gabriela Monnerat and Rodrigo Amim work as a duo giving life to fictional narratives and poetic short stories in different supports and medias (films, objects, paintings mostly).
You Might Also Like
---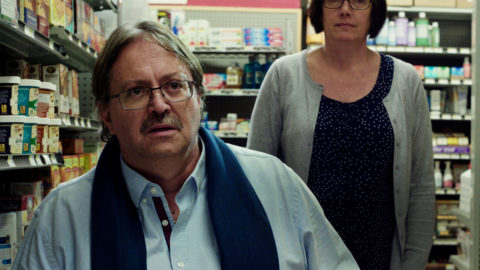 Directed by
Cameron S. Mitchell
A robber's plan goes horribly awry when he realizes the co-op he has targeted is full of disabled people.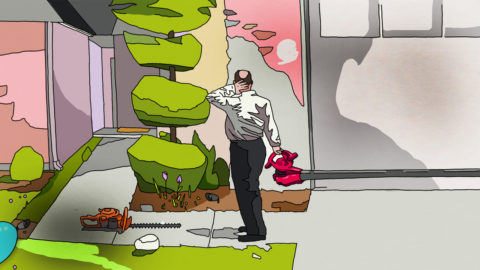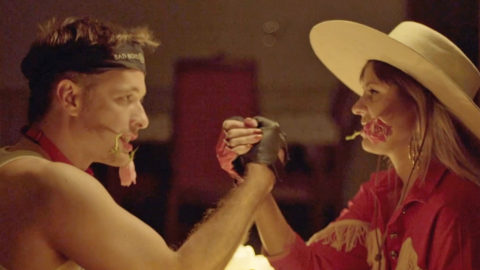 Directed by
Ariel Fish, Ben Kutsko, Winnie Cheung, Travis Stevens, Courtney Andujar, Andrew and Elsbeth Mumm, Matt Boman and Tosca Rivola, Hunter Adams, Sarah Lind, Doug Klinger and Machete Bang Bang, Theresa Desautels, Jessica Calleiro, Ben Fee, Emily Andujar and Manuel Taylor-Alcocer, Bossi Dean Baker, June Zandona, Hillary Andujar, Niles Howard and Kayli Stollak, Kevin Kearney and Mary Florence Brown
Adapted from the surrealist drawing game "exquisite corpse," this short of shorts created by 19 filmmakers or duos is stitched together in a stream of consciousness with unique words bridging each of the segments, creating an anthology of diverse visual flavors.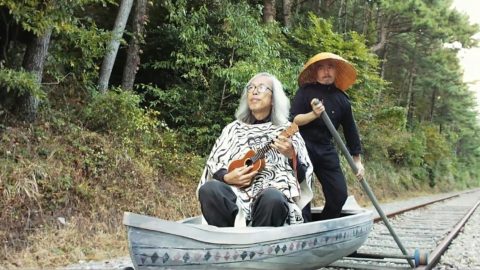 Directed by
Forest Ian Etsler and Sébastien Simon
An embittered old musician embarks upon a journey which becomes the outward manifestation of his inner landscape.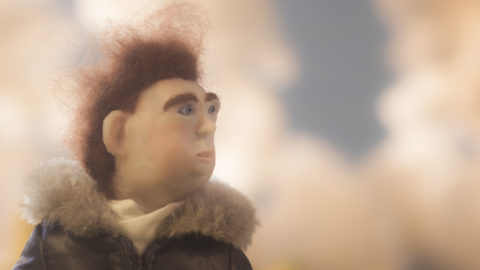 Directed by
Joshua Dean Tuthill
A dark family drama set during the space race of the 1960's, utilizing stop-motion animation and archival footage to elucidate a time of heated social and political tension.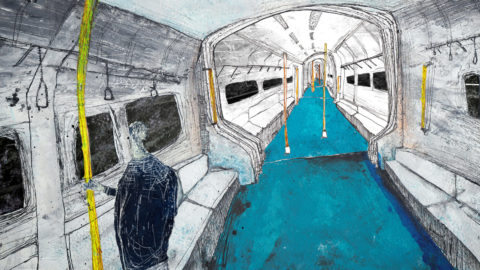 Directed by
Shunsaku Hayashi
In an ever moving scenery, his physical movement stays in the same position. The speed of the continuity and his movement have accelerated and gradually cause a distortion.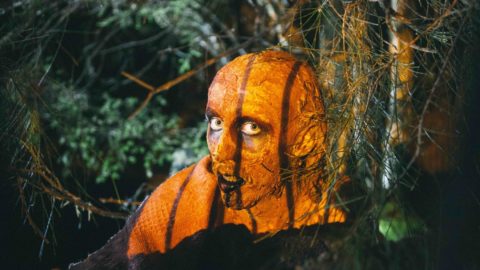 A rollerblader introduces himself to Sydney's old industrial suburbs at night.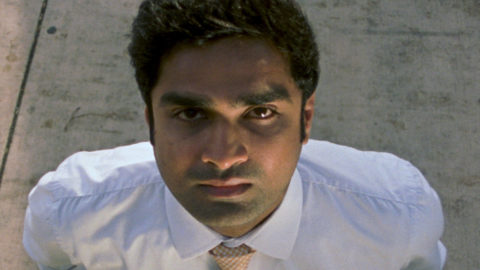 One Nation Under is an investigation into what it means to be an American, questioning idyllic notions of freedom and power by observing the structures around us and hearing from the people overshadowed by them.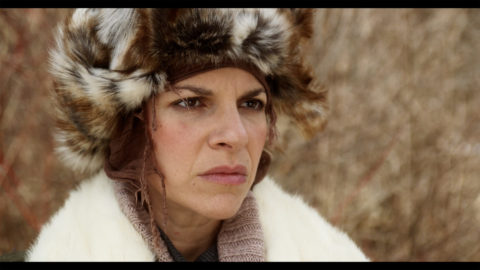 Directed by
Alessia Cecchet
Onikuma is Japanese yokai, a demon bear known for chasing horses. Surrounded by a foreign landscape, two women will understand that demons can come in different forms.