Known as the Slam Collective, seven Slamdance filmmakers from different continents come together to make "I Want to be an American," Slamdance's first documentary feature.
In the spirit of the surrealist parlor game Exquisite Corpse, each filmmaker made a documentary short film based on imagery forwarded on by the previous filmmaker in the chain. Their stories are joined together to form a global independent filmmaking experience.
The filmmakers include Dale Yudelman (I Qant to be an American), Maya Newell (Clown in the Crowd), Dylan Verrechia (Aidee), Q (Suzanne takes me down), Monteith McCollum (Listen) , Peter Baxter (All about Eve) and Daniel J. Harris (Rosa). Produced by Peter Baxter and Daniel J.Harris and Executive Producer Gary Walkow.
---
I Qant to be an American Directed by Dale Yudelman
Sticks a 19-year-old youth from Manenburg has lived on the streets of Cape Town all his life. The Americans he mentions are a notorious gang on the Cape Flats but what Sticks really wants is to see the world and America someday.
Clown in the Crowd Directed by Maya Newell
Yani, a 29 year-old Peruvian refugee, wife and mother, leads a double life: part wife and mother, part clown. Every week her domestic duties are set aside when her better nature takes over and she becomes some thing every child notices - a clown in the crowd. In Yani's vulnerable playfulness she reminds us of the liberating, healing power of smiles, balloons and imaginary animals, and how in each of us, somewhere, a clown is lurking, wanting to be set free.
Aidee Directed by Dylan Verrechia
The story of Aidee, a stripper living in Tijuana struggling relentlessly to provide her daughter with a good education and a better life.
Suzanne takes me down Directed by Q
Suzanne, a transgender sex worker walks the streets of Kolkata. We spend an orange hued night with her. She spills her dreams.
Listen Directed by Monteith McCollum
A story about man's love affair with shortwave radio.
All about Eve Directed by Peter Baxter
Eve, an outgoing 12 year-old girl living in Hollywood, California is preparing to meet the world and life in the 21st Century.
Rosa Directed by Daniel J. Harris
Rosa is about a traditional wedding song from Cape Malay culture, sung mostly now at choral competitions.
You Might Also Like
---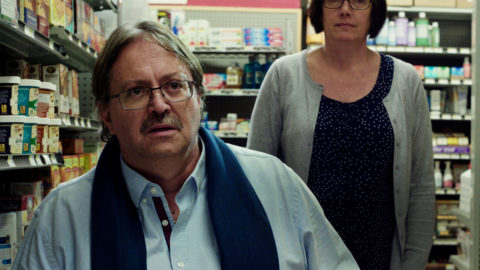 Directed by
Cameron S. Mitchell
A robber's plan goes horribly awry when he realizes the co-op he has targeted is full of disabled people.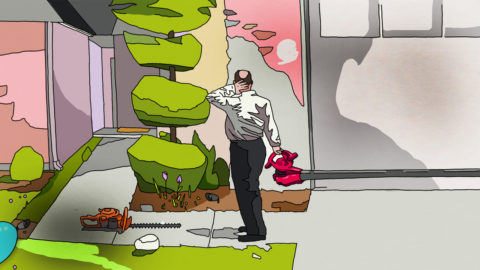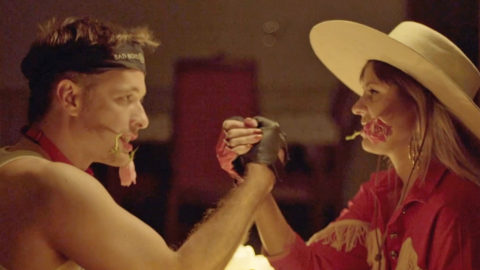 Directed by
Ariel Fish, Ben Kutsko, Winnie Cheung, Travis Stevens, Courtney Andujar, Andrew and Elsbeth Mumm, Matt Boman and Tosca Rivola, Hunter Adams, Sarah Lind, Doug Klinger and Machete Bang Bang, Theresa Desautels, Jessica Calleiro, Ben Fee, Emily Andujar and Manuel Taylor-Alcocer, Bossi Dean Baker, June Zandona, Hillary Andujar, Niles Howard and Kayli Stollak, Kevin Kearney and Mary Florence Brown
Adapted from the surrealist drawing game "exquisite corpse," this short of shorts created by 19 filmmakers or duos is stitched together in a stream of consciousness with unique words bridging each of the segments, creating an anthology of diverse visual flavors.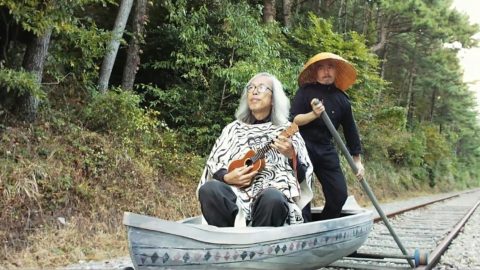 Directed by
Forest Ian Etsler and Sébastien Simon
An embittered old musician embarks upon a journey which becomes the outward manifestation of his inner landscape.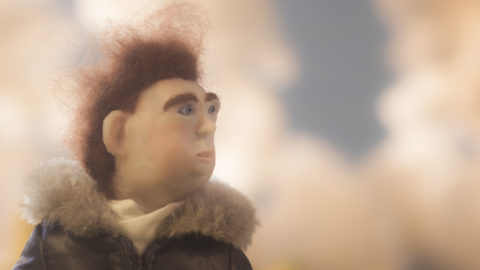 Directed by
Joshua Dean Tuthill
A dark family drama set during the space race of the 1960's, utilizing stop-motion animation and archival footage to elucidate a time of heated social and political tension.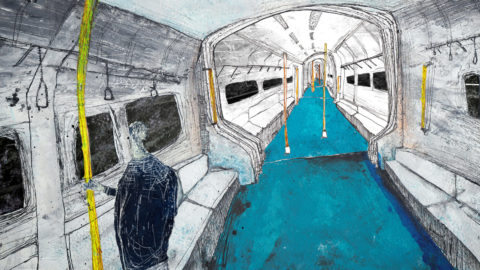 Directed by
Shunsaku Hayashi
In an ever moving scenery, his physical movement stays in the same position. The speed of the continuity and his movement have accelerated and gradually cause a distortion.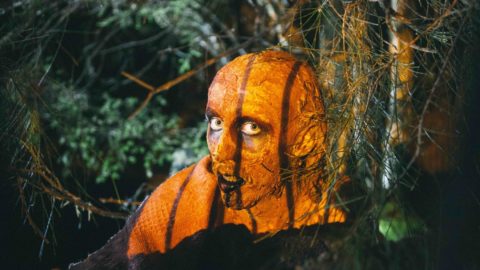 A rollerblader introduces himself to Sydney's old industrial suburbs at night.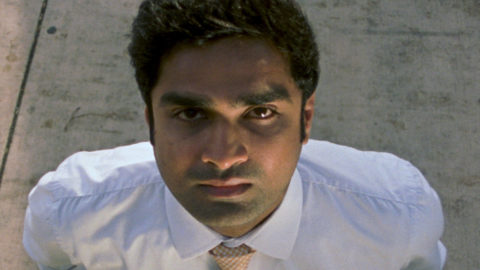 One Nation Under is an investigation into what it means to be an American, questioning idyllic notions of freedom and power by observing the structures around us and hearing from the people overshadowed by them.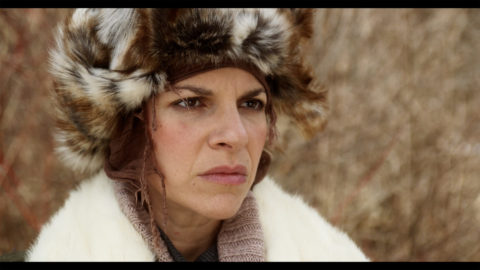 Directed by
Alessia Cecchet
Onikuma is Japanese yokai, a demon bear known for chasing horses. Surrounded by a foreign landscape, two women will understand that demons can come in different forms.