Directed by Jen Atherton
Looking for his girlfriend in a new city, a rollerblader comes across different characters in the streetscapes and finds himself at a beat.
---
Director's Statement
Night on Floating Island was a dissociative dream I had during a screening of Caesar Must Die that became a reality with the help of friends. A translation of imposter syndrome on screen and suburban paranoia that feels fresh when you come to the city where I'm now based. It was inspired by the star Gav Drumm who was constantly making rollerblading films but never felt like anyone making them cared about why he liked to skate. He loved the peace that came along with discovering new spaces, being a gliding voyeur in the streets. We wanted to make something that honoured the flow of Sydney's mosaic landscape and ghostly history where every day on one winding road there's a throughline of hysteria and sexual exploration.
An atmospheric film that glides through ghostly spaces Night on Floating Island feels its way through the beginning of the isolationist horror beginning in 2016 and Sydney's fast-paced urban transformation. Almost all of the locations we filmed at in 2016 have disappeared to swift urban transformation. Written from a daydream Night on Floating Island originally had an event screening at Sydney's Palace Chauvel alongside Lily Bennett's lightning drama Galvanised Penny and Max Boutwell Draper's Burning Under The Sun and was selected to play at Slamdance 2018. We acknowledge that this film and all films made in so-called-Australia are filmed on stolen land. We would like to pay our respects to the Gadigal Elders, whose lands we shot on and whose waters sustained us. Always was, always will be Aboriginal land.
---
Credits
Writer, Director | Jen Atherton
Producer | Stephanie Bosnic
Cinematography | Max Boutwell
Draper Production Design | Rebecca Lacey
Editors | Gavin Drumm and Jen Atherton
---
About the Team
Jen Atherton - Writer/ Director
Jen is a filmmaker, radio presenter and video programmer based in Warrang (Sydney), Australia. Jen was a first year film student at the Australian Film Television and Radio School when they made Night on Floating Island. This was their first film working with their longterm partner and collaborator André Shannon. They now work under the name Garden Reflexxx; an experimental film collective specialising in archiving, screening, promoting, critiquing and producing work of queer underground exceptionalism in Sydney. They have worked closely with some of Australia's most acclaimed directors; Cate Shortland, Anna Broinowski and Rowan Woods. Their films have been shown internationally Slamdance Film Festival, pornfilmfestival Berlin, Dead End Film Festival, Australia's National Film and Sound Archive (NFSA) and the Shanghai Queer Film Festival. They host Movies Movies Movies; a film show on Australia's most listened to independent frequency FBi Radio. They are currently preparing to host the fourth edition of their resourceful film festival Garden Reflexxx presents, a major archival project with Bhenji Ra and preparing to release their three-years-in-the-making short feature Grape Steak.
Stephanie Bosnic - Producer
Stephanie Bosnic is a Sydney based TV producer, researcher and videographer who for the past six years has worked at the Australian public broadcaster in the Arts, Live Music and Specialist television production team. Her personal videography work explores domestic realism, family and social conditions and includes long term passion project How We Love, an intimate portrait series of five different couples at various relationship stages captured over a ten year period. Stephanie a graduate of the Australian Film Television and Radio School where she met writer director Jen Atherton and produced their Slamdance selected short Night on Floating Island.
Max Boutwell Draper - Cinematographer
Max Boutwell Draper is a filmmaker, and AFTRS BA graduate whose work focuses on slow-paced, intimate narratives, adopting lo-fi aesthetics and DIY thinking. Mac works closely with his creative partner Lily Bennett. Their shared interest in Scenic Design has led them to production design short films that have screened at, among others, NewFest, New York, Image+Nation, Montreal, Film School Fest, Munich, and Flickerfest, Australia. In 2019, they attended the World of Co Residency in Sofia, Bulgaria. There the two filmmakers worked in association with the residency to develop and make their film "Branches of a Tree". Additionally, Max has been a cinematographer for recurring collaborators Jen Atherton and André Shannon, filming video works that have gone on to screen at, among others, Slamdance Film Festival, park City, Pornfilmfestival, Berlin and Seventh Gallery, Melbourne. Currently based in Munich, Max is working with local artists, producing videos that document their work and practice.
Gavin Drumm Gavin - Main Cast
Gavin Drumm Gavin is an artist, editor and professional inline street skater who has a special interest in our physical relationships with space.
Annie Schofield Annie - Main Cast
Annie Schofield Annie is an actor, comedy writer, comedic storyteller and all-round performer. She graduated in 2012 from Sydney's Actors College of Theatre and Television. Since graduating, Annie has worked extensively in theatre and film; collaborating with film school, AFTRS, to tell her coming of age story 'ANNIE', currently screening on ABC iVIEW. In 2015, Annie wrote and performed her own comedy piece BEAST at the Sydney Comedy Festival and in 2017 helped bring to life Sydney's popular storytelling night 'A Likely Story'. Annie is the co-creator and performer in 'The Jack & Annie Show' which premiered at the 2017 Adelaide Fringe. The show was then performed at 2017 Sydney Fringe and the 2018 Sydney Comedy Festival to rave reviews. Jack and Annie recently performed a two week season of 'The Jack and Annie Show' at Adelaide's beloved venue Tandanya for the Adelaide Fringe Festival 2021 and were presented with the NZ Fringe Tour ready award.
You Might Also Like
---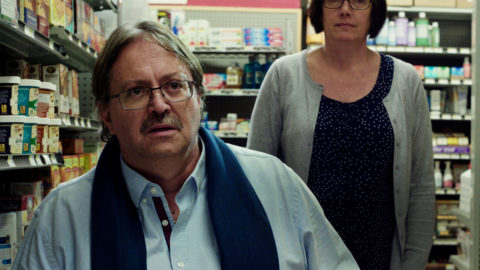 Directed by
Cameron S. Mitchell
A robber's plan goes horribly awry when he realizes the co-op he has targeted is full of disabled people.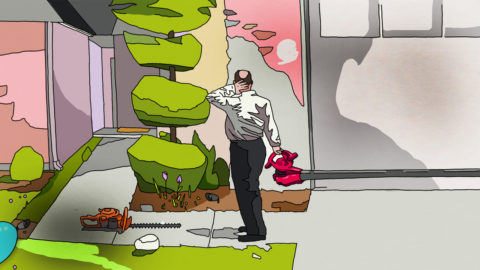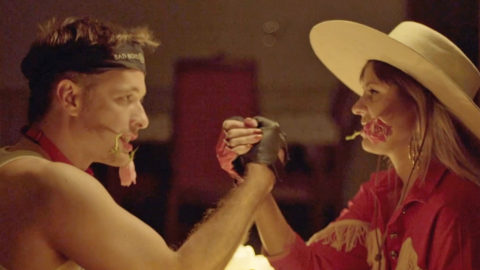 Directed by
Ariel Fish, Ben Kutsko, Winnie Cheung, Travis Stevens, Courtney Andujar, Andrew and Elsbeth Mumm, Matt Boman and Tosca Rivola, Hunter Adams, Sarah Lind, Doug Klinger and Machete Bang Bang, Theresa Desautels, Jessica Calleiro, Ben Fee, Emily Andujar and Manuel Taylor-Alcocer, Bossi Dean Baker, June Zandona, Hillary Andujar, Niles Howard and Kayli Stollak, Kevin Kearney and Mary Florence Brown
Adapted from the surrealist drawing game "exquisite corpse," this short of shorts created by 19 filmmakers or duos is stitched together in a stream of consciousness with unique words bridging each of the segments, creating an anthology of diverse visual flavors.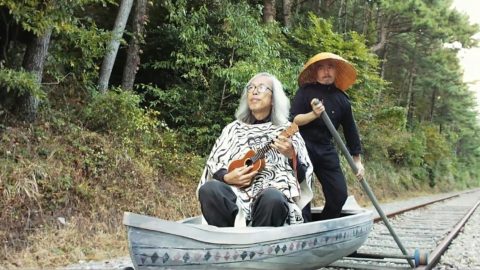 Directed by
Forest Ian Etsler and Sébastien Simon
An embittered old musician embarks upon a journey which becomes the outward manifestation of his inner landscape.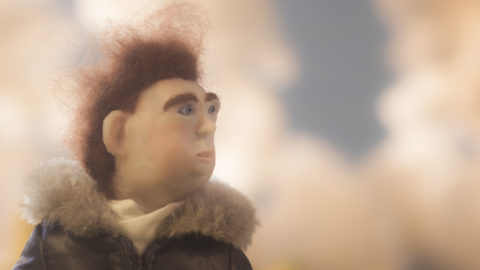 Directed by
Joshua Dean Tuthill
A dark family drama set during the space race of the 1960's, utilizing stop-motion animation and archival footage to elucidate a time of heated social and political tension.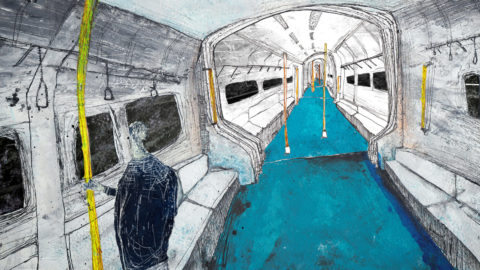 Directed by
Shunsaku Hayashi
In an ever moving scenery, his physical movement stays in the same position. The speed of the continuity and his movement have accelerated and gradually cause a distortion.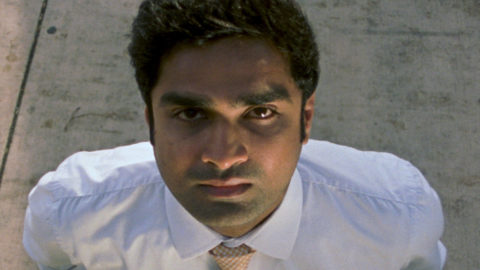 One Nation Under is an investigation into what it means to be an American, questioning idyllic notions of freedom and power by observing the structures around us and hearing from the people overshadowed by them.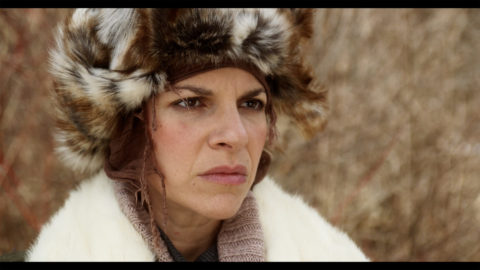 Directed by
Alessia Cecchet
Onikuma is Japanese yokai, a demon bear known for chasing horses. Surrounded by a foreign landscape, two women will understand that demons can come in different forms.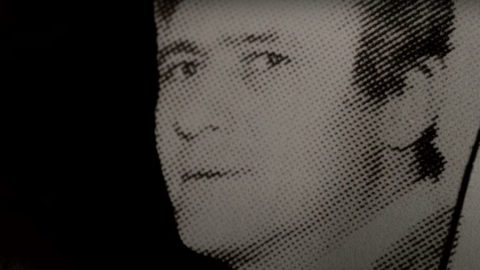 Directed by
Dale Yudelman, Maya Newell, Dylan Verrechia, Q, Monteith McCollum, Peter Baxter, Daniel J. Harris
Known as the Slam Collective, seven Slamdance filmmakers from different continents come together to make "I Want to be an American," Slamdance's first documentary feature.