Directed by Alessia Cecchet
Onikuma is Japanese yokai, a demon bear known for chasing horses. Surrounded by a foreign landscape, two women will understand that demons can come in different forms.
---
Director's Statement
In an essay titled Acinema, postmodern scholar Jean-François Lyotard praised a form of filmmaking that, as a shift away from mainstream filmmaking, would make use of stillness and movement. Defining filmmaking as fundamentally concerned with movement, he argued that the potentially infinite number of movements is limited through framing, editing and composition. The rationale behind these choices is, according to Lyotard, dictated by matters of functionality that eventually have to do with the capitalistic system. In order to make sense, commercial cinema excludes movements and shots that are not identifiable or related to the logic of the scene. In​ Onikuma, ​I privileged stillness over movement through a process of subtraction. Moving through still shots of the environment and of the two protagonists, I opted to privilege contemplation over action excluding some elements that, while usually pursued in traditional narrative filmmaking, I find unnecessary to include because they can easily inferred. One of these elements is the representation of the trope of the discovery. Instead of showing the characters while they find something, I show them before and after; two moments of emotional stillness. These moments of contemplative immobility are places for the user to fill in with their own set of experiences and memories, leaving room for an empathetic experience. Instead of seeking the engagement of the viewer through close ups or a piano soundtrack, I privilege wide shots and immobility that allow space for poetic contemplation.
War Story: 
The horse head is made of chicken wire, crocheted wool and recycled fur. It took me one year to make it! When I made this film I was in the last year of my MFA and I decided to exhibit the horse head for the final MFA show. People would see me walk around the art building wearing the giant horse head, which concealed my whole body except for my legs. I would take the elevator and I would get concerned looks by people (which I could not see because there were no eye holes to look through). When I moved to the West Coast I could not take the horse head with me (which made me so sad!) but in 2018 I was in Park City UT for Slamdance and I met a new hire of the program where I did my MFA who told me that the horse head was in his office! Then, last year I was told that someone had used the horse head for a horror film. I miss the horse head but I am happy to know that it lives on and it continues to help students make films!
---
Credits
Director | Alessia Cecchet
Cinematography | Alessia Cecchet
Costume Designer | Paul Capotosto
Production | Carlton Daniel Jr.
Animation Consultant | Josh Tuthill
Animation | Alessia Cecchet
Sound Recording | Josh Tuthill
Camera Assistant | Ash Lu
Sound design and score | Nigel Li
Editing | Alessia Cecchet
---
About the Director
Alessia Cecchet is a maker of moving images. Originally from Italy, she makes hybrid films that incorporate live action film, found footage, stop motion animation, fibers and sculpture. Her work explores matters of loss, grief and memory with a specific attention with the way we look at animals and particularly animal death. Alessia holds a MFA from the School of Visual and Performing Arts at Syracuse University and is currently a PhD Candidate in Film and Digital Media at the University of California Santa Cruz. Alessia's films have won several awards, the most recent ones being a Honorable Mention at Festival de Cine Silente (Puebla, Mexico) and the Best Fiction at High Coast Film Festival (Sweden). Her work has been widely exhibited nationally and internationally at major film festivals including Torino Film Festival, Slamdance Film Festival, Nashville Film Festival, Seattle International Film Festival, Encounters Film Festival, Cork Film Festival, and Florida Film Festival.
You Might Also Like
---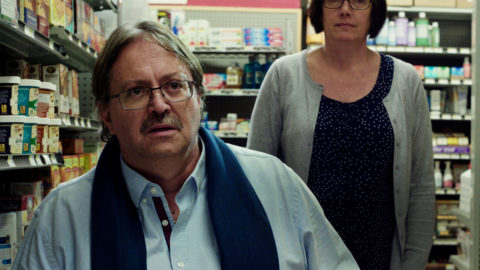 Directed by
Cameron S. Mitchell
A robber's plan goes horribly awry when he realizes the co-op he has targeted is full of disabled people.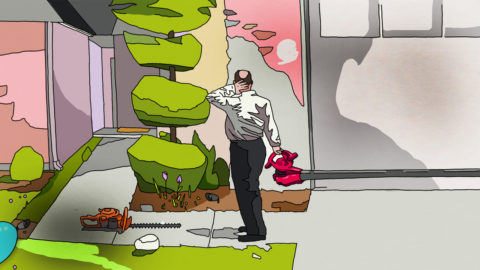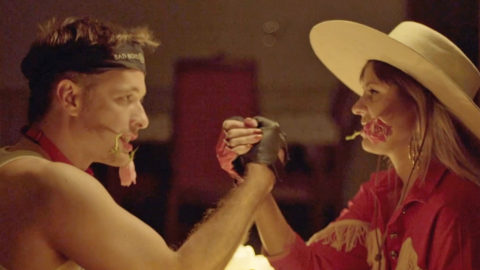 Directed by
Ariel Fish, Ben Kutsko, Winnie Cheung, Travis Stevens, Courtney Andujar, Andrew and Elsbeth Mumm, Matt Boman and Tosca Rivola, Hunter Adams, Sarah Lind, Doug Klinger and Machete Bang Bang, Theresa Desautels, Jessica Calleiro, Ben Fee, Emily Andujar and Manuel Taylor-Alcocer, Bossi Dean Baker, June Zandona, Hillary Andujar, Niles Howard and Kayli Stollak, Kevin Kearney and Mary Florence Brown
Adapted from the surrealist drawing game "exquisite corpse," this short of shorts created by 19 filmmakers or duos is stitched together in a stream of consciousness with unique words bridging each of the segments, creating an anthology of diverse visual flavors.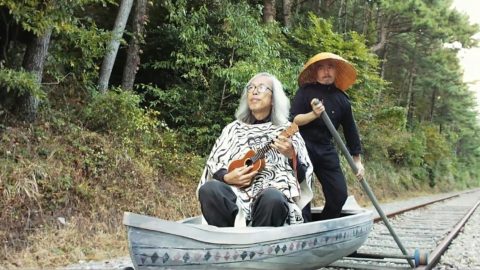 Directed by
Forest Ian Etsler and Sébastien Simon
An embittered old musician embarks upon a journey which becomes the outward manifestation of his inner landscape.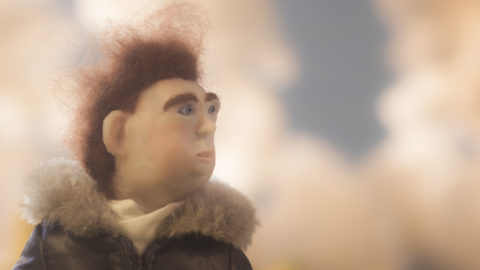 Directed by
Joshua Dean Tuthill
A dark family drama set during the space race of the 1960's, utilizing stop-motion animation and archival footage to elucidate a time of heated social and political tension.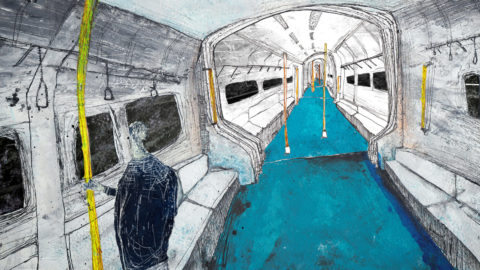 Directed by
Shunsaku Hayashi
In an ever moving scenery, his physical movement stays in the same position. The speed of the continuity and his movement have accelerated and gradually cause a distortion.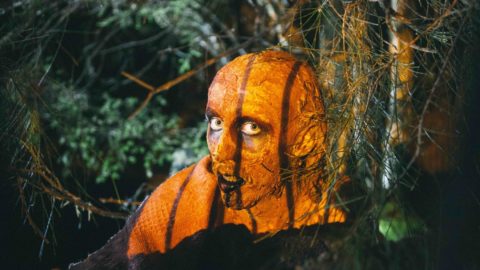 A rollerblader introduces himself to Sydney's old industrial suburbs at night.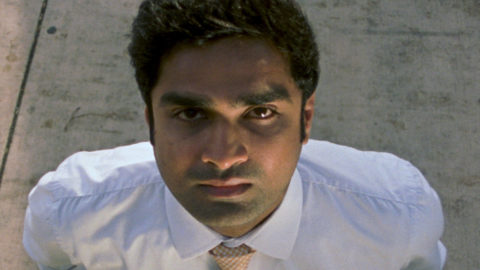 One Nation Under is an investigation into what it means to be an American, questioning idyllic notions of freedom and power by observing the structures around us and hearing from the people overshadowed by them.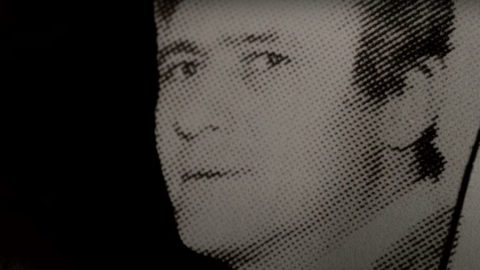 Directed by
Dale Yudelman, Maya Newell, Dylan Verrechia, Q, Monteith McCollum, Peter Baxter, Daniel J. Harris
Known as the Slam Collective, seven Slamdance filmmakers from different continents come together to make "I Want to be an American," Slamdance's first documentary feature.