Directed by Bailey Tom Bailey
'What are my nipples for?' Ron asks after reading about a Celtic fertility ritual. When he struggles to find an answer he begins to wonder what this means for the rest of his existence and falls into a personal crisis with a drastic solution.
---
Director's Statement
The idea came from an exhibit at the National Museum of Ireland in Dublin, which described a bizarre Celtic fertility ritual that involved sucking on a King's nipples and the repercussions when the ritual failed. What fascinated me beyond the absurdity was how it contrasted with our modern relationship to our bodies, the physical world and the meaning we place on them. However we do often fixate on an aspect of our bodies or personalities as the cause of our problems and the barrier to our hopes in life. What do you do when these parts don't fulfil their function? When Ron asks these questions he falls into a crisis about the absurdity of existence and finds a drastic solution.
War Story:  With our schedule landing in winter, several of our cast came close to suffering hypothermia due to the Celts scant clothing and Ron, our lead actor being topless for the majority of the film. Two of our urban exterior locations dropped out and I had to shoot without recceing. This became a real issue when we fell behind schedule and were losing light, meaning I didn't have much time to find compositions on the day either.
---
Credits
Writer and Director | Bailey Tom Bailey
Production Company | Bad Collective
Producers | Aaron Z. Wilson, Callum Harrison
Production Manager | Melissa Giles
Casting | Emily Tilelli CDG CDA, Sally Andrews CDA
Director of Photography | Spike Morris
Production Designer | Amy Beth Addison
Prosthetics Artist | Suzi Battersby
Editing & VFX | Aurelien Boisson, Bailey Tom Bailey
Focus Puller | Raul Menendez
Loader | Milo Brown
Camera Trainee | Klara Rychtarcikova
Gaffer | Helio Riberio, Kia Little
Electrician | Ryan Massey
Art Dept. Assistant | Terri Palamara
Sound Recordist | David Baker
Production Assistant | Elizabeth Rufai
Camera & Lighting | Procam
Colourist | Myles Bevan
Colour Facilities | Time Based
Arts Colour Producer | Sean Ewins
Composer | Stefano Fasce
Sound Designer | Berry Cookman
Sound Facilities | Wave Studios
Sound Producer | Rebecca Boswell
---
About the Director
Bailey Tom Bailey 
Bailey Tom Bailey is a writer/ director and editor of shorts and music videos, with a background in painting. His films have played festivals and won awards at international festivals including: Berlinale, Raindance, Fright Fest, Slamdance Emergence, London Short Film Festival, Aesthetica. His work is a mix of psychological horror and comedy-drama that grows out of everyday life, dips into the surreal and often centres on the human body. Featured on: Nowness, Short of the Week, Director's Notes, Huck magazine, The Barbican, Film Shortage. Currently he is developing two features; 'Sharp End' and 'The Future Perfect' and pitching on various short projects.
You Might Also Like
---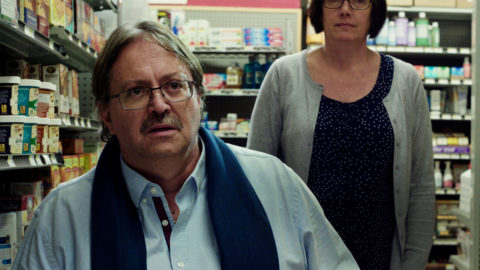 Directed by
Cameron S. Mitchell
A robber's plan goes horribly awry when he realizes the co-op he has targeted is full of disabled people.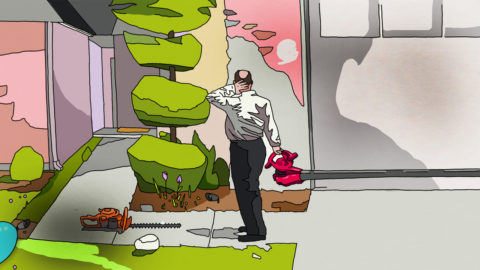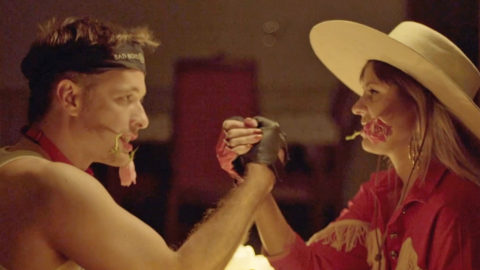 Directed by
Ariel Fish, Ben Kutsko, Winnie Cheung, Travis Stevens, Courtney Andujar, Andrew and Elsbeth Mumm, Matt Boman and Tosca Rivola, Hunter Adams, Sarah Lind, Doug Klinger and Machete Bang Bang, Theresa Desautels, Jessica Calleiro, Ben Fee, Emily Andujar and Manuel Taylor-Alcocer, Bossi Dean Baker, June Zandona, Hillary Andujar, Niles Howard and Kayli Stollak, Kevin Kearney and Mary Florence Brown
Adapted from the surrealist drawing game "exquisite corpse," this short of shorts created by 19 filmmakers or duos is stitched together in a stream of consciousness with unique words bridging each of the segments, creating an anthology of diverse visual flavors.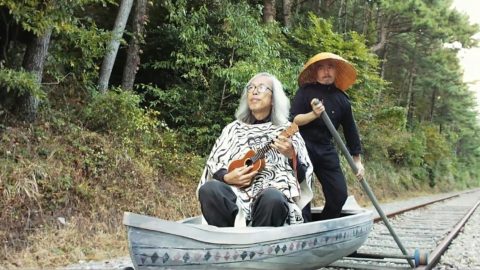 Directed by
Forest Ian Etsler and Sébastien Simon
An embittered old musician embarks upon a journey which becomes the outward manifestation of his inner landscape.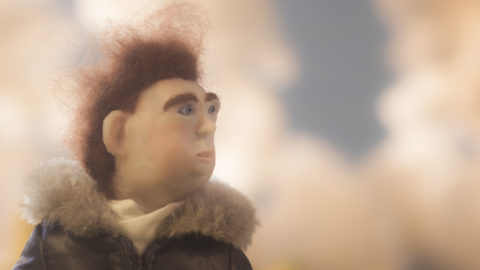 Directed by
Joshua Dean Tuthill
A dark family drama set during the space race of the 1960's, utilizing stop-motion animation and archival footage to elucidate a time of heated social and political tension.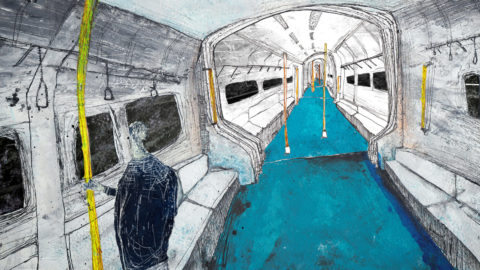 Directed by
Shunsaku Hayashi
In an ever moving scenery, his physical movement stays in the same position. The speed of the continuity and his movement have accelerated and gradually cause a distortion.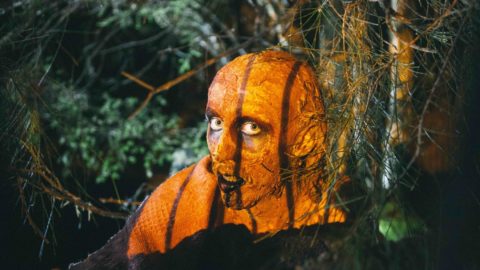 A rollerblader introduces himself to Sydney's old industrial suburbs at night.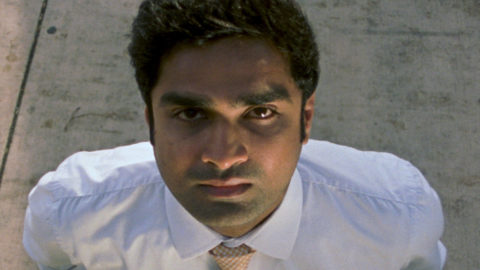 One Nation Under is an investigation into what it means to be an American, questioning idyllic notions of freedom and power by observing the structures around us and hearing from the people overshadowed by them.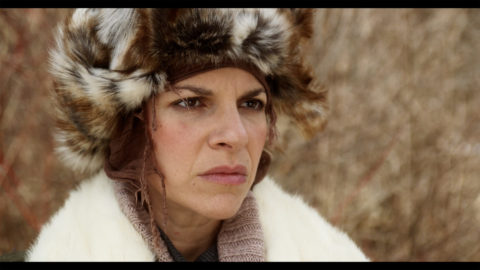 Directed by
Alessia Cecchet
Onikuma is Japanese yokai, a demon bear known for chasing horses. Surrounded by a foreign landscape, two women will understand that demons can come in different forms.