Directed by Cassie Shao
BrettThere Were Four of Us tells a dream journey that travels through a room where four characters are trapped, through moments in their lives and through the symbol of death that connected them together.
---
Director's Statement
With this film I aimed to create an experience rather than a story with a purpose. ​There Were Four of Us​ is the first experiment for which I decided to base the emotional concept on my reality, as to base the story on the passing of my grandfather. Throughout the year I was making the film it eventually became a mix in which the reality is told through dream imagery. It's sort of examining what is personal from a distance, which is interesting to me.
The inspiration primarily came from a dream I had three years ago. It was a dream in which I was trapped in a room with three other people while all being the "suspects" to the ultimate question: "who did it?" In the dream we each shared a moment in our life and realised that the symbol of death connected all of us together; that we were essentially one. This dream served as the structure of the film.
Granted the film revolves around death, and it is rather gloomy, but I didn't necessarily want the viewers to feel sad about the fact that I was talking about my grandfather's death or death in general. I personally wouldn't associate death with sorrow, but rather a curious realm with its relationship to us I examine from ten feet away. In order to translate that sense of distance and steer the viewers a bit away from designated emotions I tried to create a bright and colourful dreamscape using mixed-media methods combining both digital and analogue mediums. I mainly experimented with digital 2D characters with 3D graphic elements, pastel drawing on live-action print-outs, and methods like paint on glass, sand on glass and silkscreen printing etc.
---
Credits
Directed and Animated by | Cassie Shao
Voice Over by | Joseph O'Malley Cassie Shao
Sound Design by | Katie Gately
Original Score by | Robert Wolf
Score Performance by Clarinet | Matt Richards
Sax Alto | Sami Shapiro
Sax Tenor | Ben Lindenburg
Trumpet | Joshua Ginsburg Justin Gilmore-Gresham Kristofer Bergh
Trombone | Alex Melzer Emilio Vargas Ryan Sanders
Bass | Yafeu Tyhimba
Guitar | James Rokas
Piano | Zack Hernandez
Sound Engineer | Daniel Blanck
---
About the Team
Cassie Shao (Director/Animator/Producer/Editor)
Cassie Shao is an Animation Artist currently based in Los Angeles. She is a graduate of SAIC and Hench-DADA School of Cinematic Arts at USC. She works across the field of independent films, music videos, projection mapping, advertising as well as animated television series. Cassie chooses to explore and reflect contradictions in herself upon the dream realm. Despite being left often in isolated and growing surreality, her characters are forever unmoved by the situation. She blends together both digital and analogue materials to evoke the otherworldly perspective. Cassie most recently finished a music video for LA based band Maggie Dave's new single "I'm Not Ready", it is a Vimeo staff pick and it screened with The Flux Screening Series at the Hammer Museum. Her MFA thesis film ​There Were Four of Us​ is currently doing its festival circuit and has so far been shown at festivals worldwide including Dok Leipzig, PÖFF Shorts, Encounters and Ani'mest etc. In 2018, Her film ​Synched,​ which tells the story of a perfectly symmetrical world, screened at festivals worldwide including LIAF, Athens Animfest and Anim!Arte, and received two awards. In 2017, Her collaborative music video project ​Eddie Beatz - Black Bird​ with Director Haonan Wang incorporating live-action and animation screened at Ars Independent, Cucalorus and KLIK etc. It also won several awards including Best Animation at Ibiza Music Video Festival.
Katie Gately (Sound Designer)
Following remix work for Björk and Zola Jesus and productions for serpentwithfeet, American experimental musician and producer Katie Gately moves to Houndstooth for her forthcoming album Loom, dedicated to her mother, who passed away in 2018. Where her debut album Color (Tri Angle, 2016) deployed fractured rhythms, fierce licks, bold samples and her signature paintbox pop hooks, Loom reveals more crepuscular textures. Her voice is more forward in the mix and densely layered in choral laments above a coarse foundation of hard and brittle sound design. At the time of her mother's diagnosis, Katie was near completion of an entirely different album, but quickly realized she didn't have the bandwidth to finish that record. She returned from LA to her family home in Brooklyn and started again, completely rebuilding the album around the track 'Bracer', which was her mother's favorite. She made it while she couldn't sleep, and the result is a record she says is powered more by heart than mind, with sucker-punch richness and keening vocals that are more unflinching than on previous recordings. Previous to Loom and Color, Katie released 12"s and a cassette on a number of notable underground labels – Public Information and Blue Tapes, as well as the critically acclaimed FatCat Split Series. She is currently living in LA and teaching at CalArts. Loom will be released on February 14th, 2020.
Robert Wolf (Music Composer)
Robert Wolf is a composer, gamer, and multi-instrumentalist from Berlin, Germany. Currently based in Los Angeles, where he graduated from the USC Thornton School of Music, Robert is now an associate composer at Hexany Audio. Over the last half decade of working in composition, Robert has written music for many different forms of media including theatre productions, corporate multi-media film screenings, photo exhibitions, advertisements, video games and virtual reality. He is fascinated by the unique challenge of writing music that combines traditional compositional approaches with cutting edge technologies.
You Might Also Like
---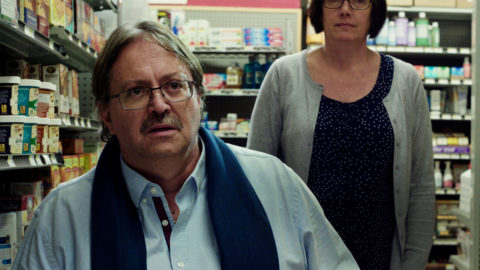 Directed by
Cameron S. Mitchell
A robber's plan goes horribly awry when he realizes the co-op he has targeted is full of disabled people.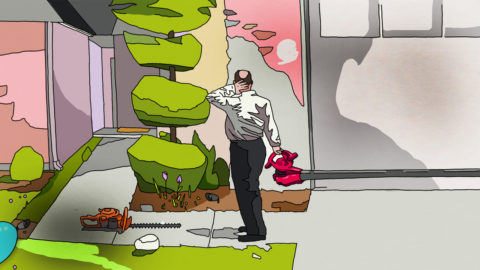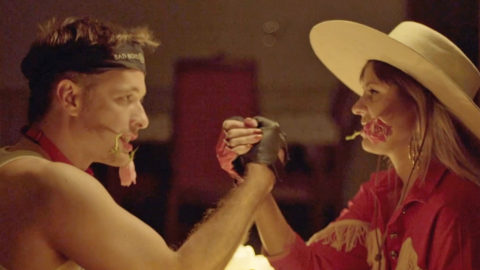 Directed by
Ariel Fish, Ben Kutsko, Winnie Cheung, Travis Stevens, Courtney Andujar, Andrew and Elsbeth Mumm, Matt Boman and Tosca Rivola, Hunter Adams, Sarah Lind, Doug Klinger and Machete Bang Bang, Theresa Desautels, Jessica Calleiro, Ben Fee, Emily Andujar and Manuel Taylor-Alcocer, Bossi Dean Baker, June Zandona, Hillary Andujar, Niles Howard and Kayli Stollak, Kevin Kearney and Mary Florence Brown
Adapted from the surrealist drawing game "exquisite corpse," this short of shorts created by 19 filmmakers or duos is stitched together in a stream of consciousness with unique words bridging each of the segments, creating an anthology of diverse visual flavors.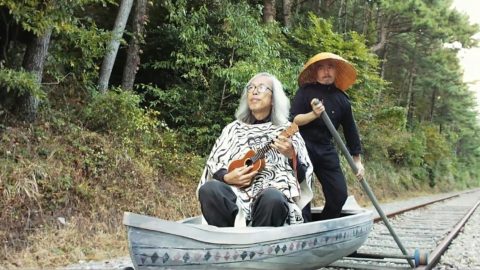 Directed by
Forest Ian Etsler and Sébastien Simon
An embittered old musician embarks upon a journey which becomes the outward manifestation of his inner landscape.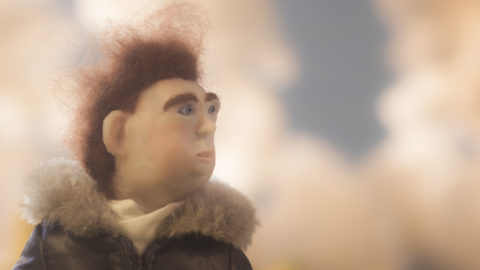 Directed by
Joshua Dean Tuthill
A dark family drama set during the space race of the 1960's, utilizing stop-motion animation and archival footage to elucidate a time of heated social and political tension.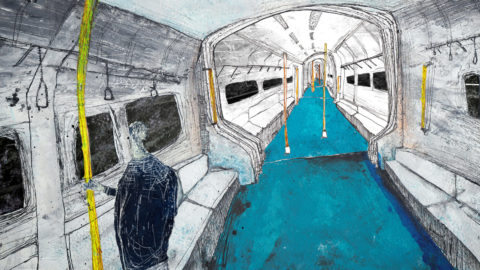 Directed by
Shunsaku Hayashi
In an ever moving scenery, his physical movement stays in the same position. The speed of the continuity and his movement have accelerated and gradually cause a distortion.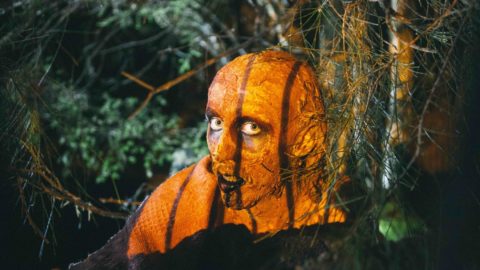 A rollerblader introduces himself to Sydney's old industrial suburbs at night.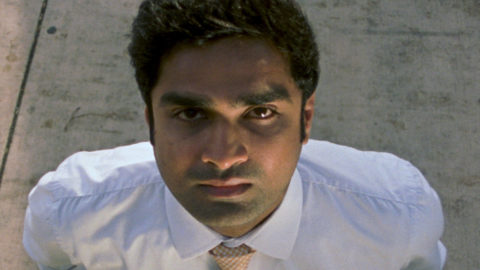 One Nation Under is an investigation into what it means to be an American, questioning idyllic notions of freedom and power by observing the structures around us and hearing from the people overshadowed by them.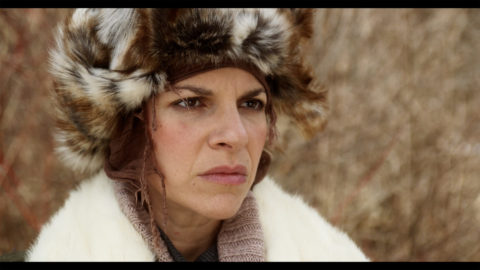 Directed by
Alessia Cecchet
Onikuma is Japanese yokai, a demon bear known for chasing horses. Surrounded by a foreign landscape, two women will understand that demons can come in different forms.