Directed by Helen Hideko
"Twas brillig, and the slithy toves / Did gyre and gimble in the wabe..." This is the setting of the fantastical nonsense poem "Jabberwocky," which Alice comes across in Lewis Carroll's second Wonderland novel, Through the Looking-Glass (1871). Ykcowrebbaj reimagines this story of a boy's rite of passage in which he is sent deep into an other-wordly forest to slay a mythical creature. In honour of Carroll's playful and poetic use of language, Ykcowrebbaj's experimental visuals and sounds were created simultaneously as if in dialogue with one another. This—combined with mesmerising altered perspectives, hypnotic sound design and the beauty Kodaikanal, South India—brings to life a fittingly fever dream version of the author's poem in which audiences are invited to follow the little green bird through the Looking-glass and down into the depths of the human psyche.
---
Director's Statement
I started shooting the footage for the film on a whim when I came upon some ghostly fog rising up from a valley in South India. From that moment on, I shot material non-stop for 3 days straight using available light, a neighbor and a gardener's son (as protagonists), and with an umbrella in one hand and a plastic bag over the body of my 5D when the fog dissipated and the rains came.
The next miracle happened in post when my best friend and sound designer, Bernhard Zorzi, finally found time between paid gigs for me: we made the bulk of the simultaneous picture and sound design edit (trading video clips and sound design phrases and concepts back and forth and adjusting each one's medium to the another) over the course of a single week--it just flowed, we've never worked together so creatively or harmoniously.
---
Credits
Director, Camera, Picture Edit, Story (inspired by Lewis Carroll's "Jabberwocky") | Helen Hideko
Sound Design, Edit, Mix, Master, Associate Producer | Bernhard Zorzi
Producer | Steven Swirko
Colorist | Lee Niederkofler
---
About the Director
Helen Hideko
Helen Hideko was born and raised in Honolulu, Hawaii and is of Japanese and Scottish descent. As a child, she also spent time in Boston as well as Europe (including Austria where she currently resides). Reimagined classics, or "modern myths," are her favourite themes when it comes to her own films. This was no doubt a result of early influences from her parents: her mother is a painter who studied Renaissance oil painting and her father has always loved early cinema. Her involvement with film was at first only casual: she began by working as a film extra in Vancouver while studying English literature at UBC. After receiving her Bachelors degree in 2009, she continued to pursue work in film in various departments including camera, production, and eventually directing at the Vienna Film Academy under Michael Haneke in 2011. Since then, Austria has become her home for both work and studies where she has also had the opportunity to collaborate with her best friend and sound designer, Bernhard Zorzi on short films and a variety of visual+sound experiments.
You Might Also Like
---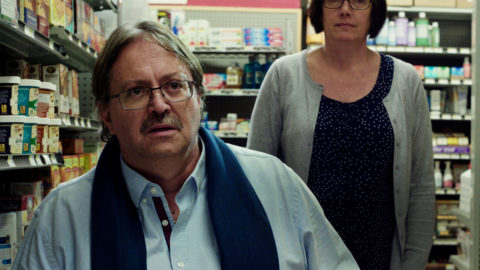 Directed by
Cameron S. Mitchell
A robber's plan goes horribly awry when he realizes the co-op he has targeted is full of disabled people.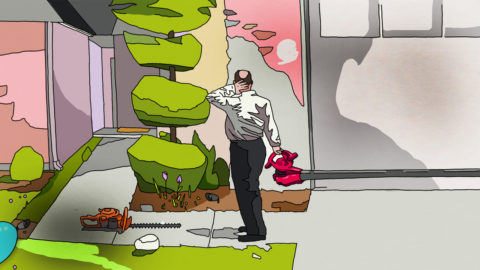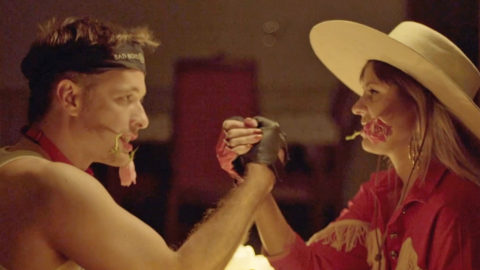 Directed by
Ariel Fish, Ben Kutsko, Winnie Cheung, Travis Stevens, Courtney Andujar, Andrew and Elsbeth Mumm, Matt Boman and Tosca Rivola, Hunter Adams, Sarah Lind, Doug Klinger and Machete Bang Bang, Theresa Desautels, Jessica Calleiro, Ben Fee, Emily Andujar and Manuel Taylor-Alcocer, Bossi Dean Baker, June Zandona, Hillary Andujar, Niles Howard and Kayli Stollak, Kevin Kearney and Mary Florence Brown
Adapted from the surrealist drawing game "exquisite corpse," this short of shorts created by 19 filmmakers or duos is stitched together in a stream of consciousness with unique words bridging each of the segments, creating an anthology of diverse visual flavors.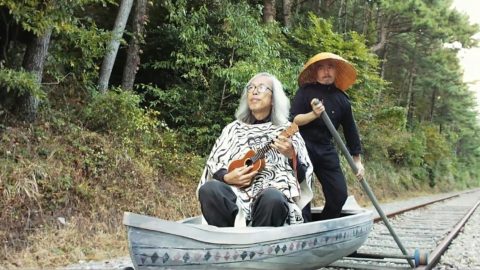 Directed by
Forest Ian Etsler and Sébastien Simon
An embittered old musician embarks upon a journey which becomes the outward manifestation of his inner landscape.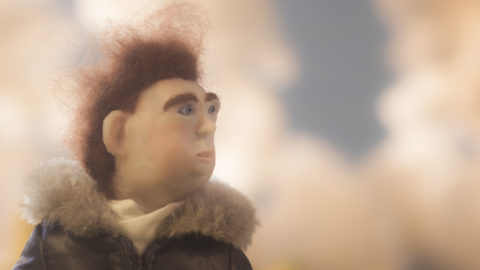 Directed by
Joshua Dean Tuthill
A dark family drama set during the space race of the 1960's, utilizing stop-motion animation and archival footage to elucidate a time of heated social and political tension.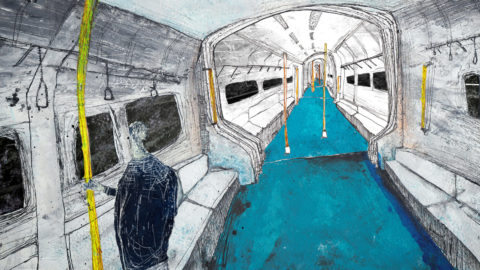 Directed by
Shunsaku Hayashi
In an ever moving scenery, his physical movement stays in the same position. The speed of the continuity and his movement have accelerated and gradually cause a distortion.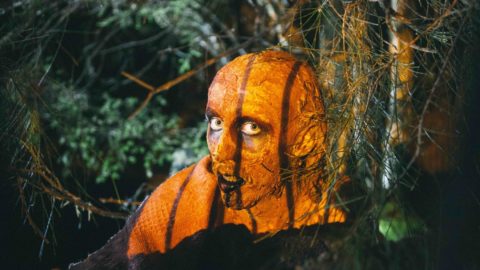 A rollerblader introduces himself to Sydney's old industrial suburbs at night.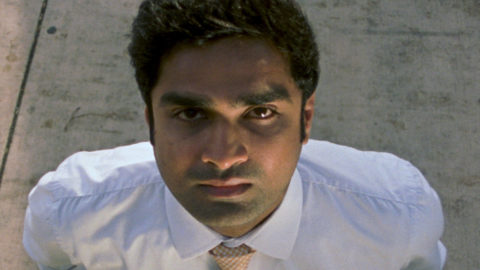 One Nation Under is an investigation into what it means to be an American, questioning idyllic notions of freedom and power by observing the structures around us and hearing from the people overshadowed by them.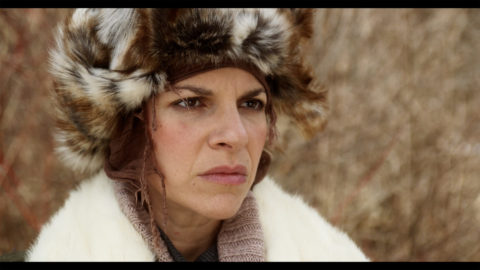 Directed by
Alessia Cecchet
Onikuma is Japanese yokai, a demon bear known for chasing horses. Surrounded by a foreign landscape, two women will understand that demons can come in different forms.