Slamdance:
Tell us a bit about yourself. Where are you from? How did you get into art?
Allegra: I'm a half African American, half Italian artist from the Bay Area. I've been drawing for as long as I can remember & playing music since I was six. When I was young, I frequently felt a little overwhelmed with the world around me. Drawing from life became a way to ease my mind & satisfy an urge to make sense of what was right in front of me. Drawing and music always guided me where I needed to go & were my largest sources of joy/peace. I decided to combine the two by studying Experimental Animation at CalArts. I currently live in LA with my beloved accordion, saxophone, clarinet, organ, & two bunny rabbits.
Slamdance: For the first time, our Festival Artist has the exciting task of creating a visual identity for all of Slamdance 2020, since as an organization, Slamdance is expanding into new territory with more events like our Miami festival in May, 2020.  This butterfly portrait is just the first one we've unveiled so far for our January festival in Park City. Can you talk a little about this piece and the others you've created for us? What inspired them and how do you feel they fit with the spirit of the Slamdance?
Allegra: I truly feel incredibly honored to be tasked with creating the visual identity of all of Slamdance 2020. The butterfly image is a portrait of my sister Gabby, and the other pieces I've made for Slamdance are also portraits of friends; each incorporating a different natural element. I spent a good deal of time brewing the ideas for these Slamdance images when I was traveling in Mexico this summer. I was inspired by the nature I witnessed there and the role of natural symbols in a culture's mythological history. It reminded me how post-colonial American life was not built upon a rich mythological culture, & the one we have invented strays away from the wisdom found deep within the natural world & ourselves. It is important to transform these cultural myths into stories that have the power to connect us all to each other and to our world. I like to think of the butterfly portrait as a symbol of this transformation. Slamdance offers such extraordinary wells of radiant inspiration & is helping reinvent our culture by empowering the voices of so many spirited filmmakers from various backgrounds. I tried to capture the energy of the spirited filmmaker in my portraits & emphasize that spirit by characterizing it as different elements of nature.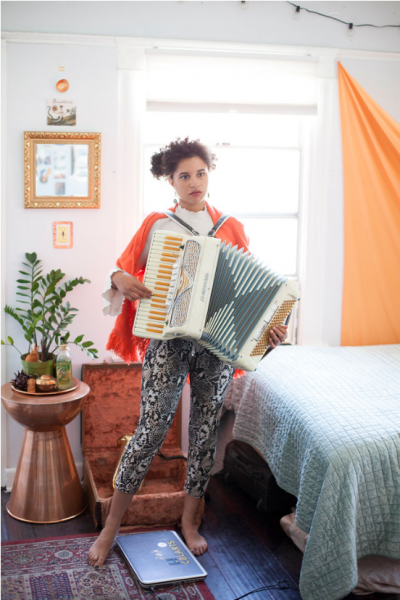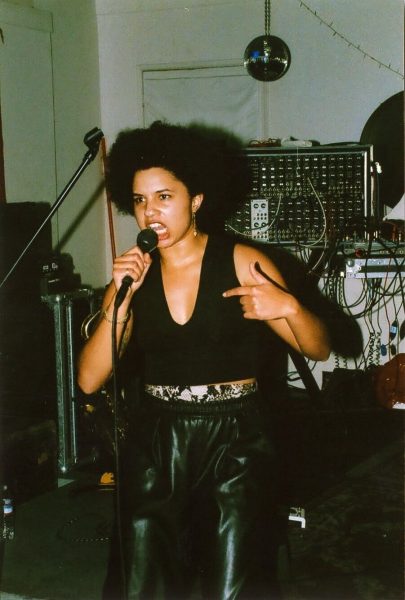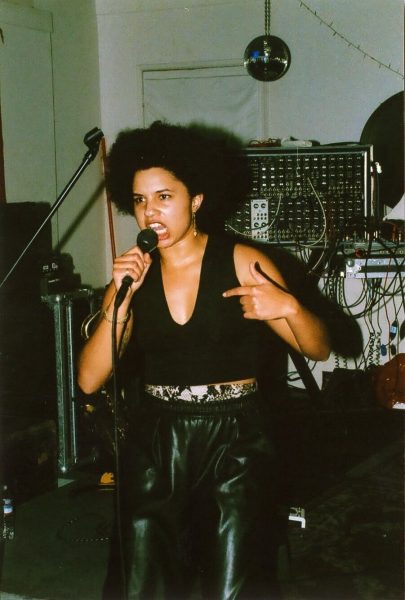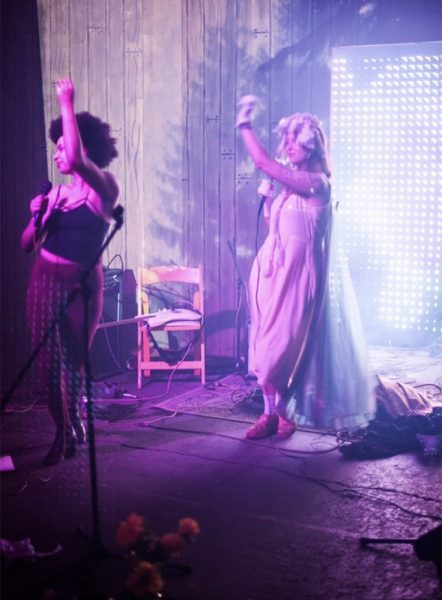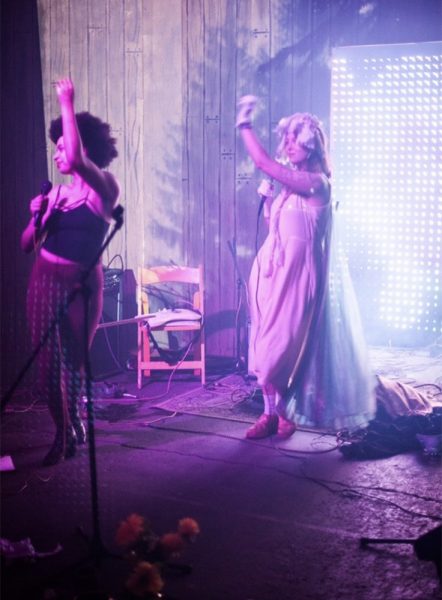 Slamdance:
In addition to being a painter, you are also an animator and musician. How do these different forms of art making influence each other? 
Do you consider them to be separate ways of making or all part of one artistic practice?
Allegra: It's all a part of the same thing for me. I'm always looking for new ways to combine these separate practices into even more cohesive entities. Most times when I'm animating, I absolutely have to start with the music & sound first. All of my visual ideas sort of come alive when I hear the music. I currently sing in a two-member band called Dovestone with my friend, Anja. We are both visual artists & are looking for new ways to fold our visual art practices into this performance project. When we perform to our music now, we utilize costume changes, masks, projection, movement, synchronized gesture, etc. From the start, the visual has been entangled with the audio component & we are working on expanding this even more in the future.
Slamdance:
What are you working on now? How do you see your artistic practice developing going forward?
Allegra: I'm currently teaching animation & starting on a new animated short centering around cotton. My band Dovestone is also quite active. We are playing shows all around LA & preparing to release our first album soon. In the future, I see my love for music, painting, & animating folding into each other more & more. I see this happening through immersive performance, projection mapping, getting down with augmented reality, art designing a play, making a mini opera, who knows? Right now, I'm open to whatever surprises creative evolution may bear.