2020 Slamdance Film Festival
January 24-30, 2020
Treasure Mountain Inn
Park City, Utah
The Slamdance Film Festival is a showcase for raw and innovative filmmaking that lives and bleeds by its mantra: By Filmmakers, For Filmmakers. Slamdance has created a track record for showcasing breakthrough artists that is beyond dispute. Filmmakers who first presented their work at the festival are now amongst the biggest names in the entertainment industry. Alumni who have shown their early short films and debut features at Slamdance include Rian Johnson (Star Wars: The Last Jedi), Ari Aster (Midsommar), Gina Prince-Bythewood (Love and Basketball), The Russo Brothers (Avengers: Endgame), Bong Joon Ho (Parasite), Lena Dunham (Girls), Jon M. Chu (Crazy Rich Asians), Lynn Shelton (Sword of Trust) and Christopher Nolan (Dunkirk).
Slamdance takes place annually in the beautiful ski resort town of Park City, Utah, down the street and at the same time as Sundance. Slamdance offers an intimate community experience in which audience members, filmmakers, festival programmers and industry professionals all mingle in the same hallways and sit side by side in screening rooms to discover the next generation of cinema talent.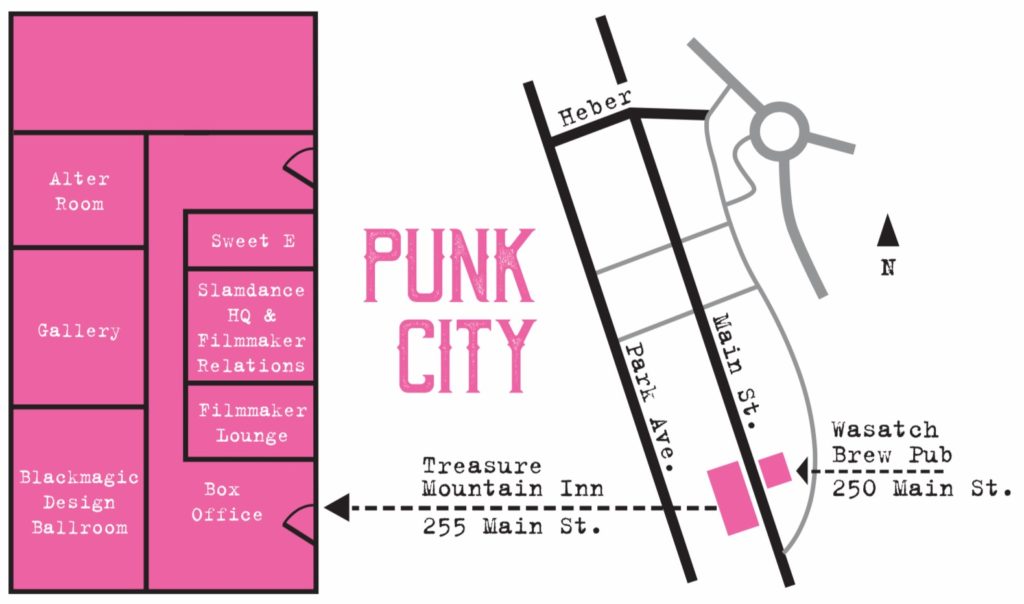 ALL ACCESS PASSES
Passes to the 2020 Slamdance Film Festival are now on sale!
A Slamdance All-Access Pass is the best way to get the full festival experience and includes admission to:
All Festival Screenings
Daily Happy Hours in the Filmmaker Lounge with free drinks (Ages 21+)
Special Festival Events (e.g. Awards Ceremony)
Closing Night Party at the Wasatch Brew Pub
Polytechnic Educational Workshops and Hot Tub Summit
We offer discounted All-Access Passes for students ($125) and local Utah residents ($150). Discounted passes can be purchased with proof of valid student or Utah State ID.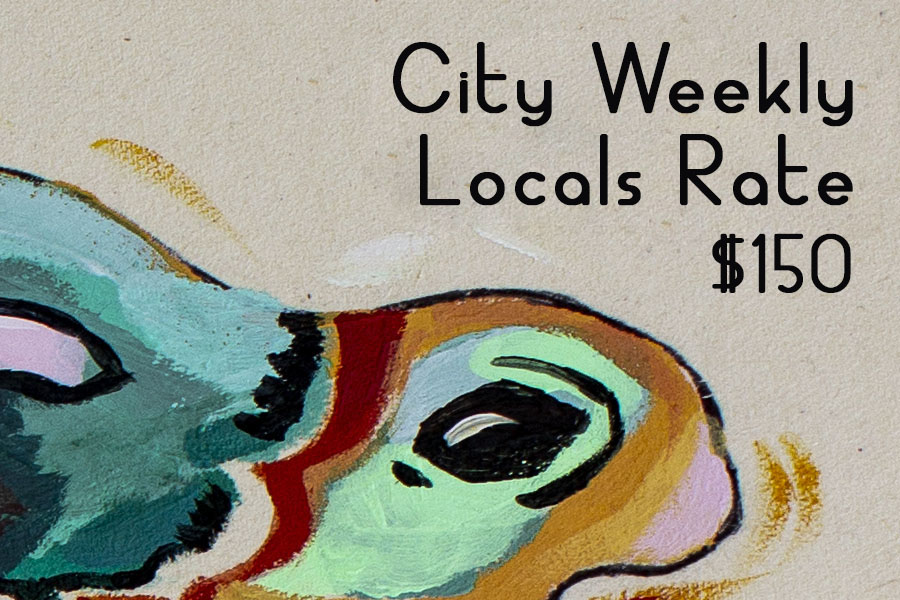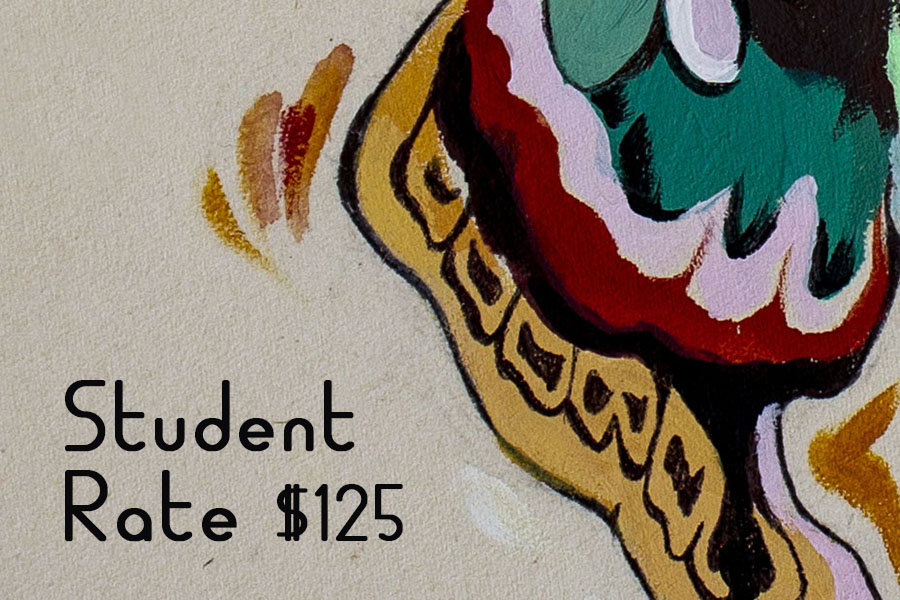 INDIVIDUAL TICKETS
Tickets to single screenings can be purchased online starting in late December, or during the Festival at the Slamdance Box Office in the lobby of Treasure Mountain Inn (TMI).
Tickets are $14 for Features and $10 for Shorts Blocks.
TMI Box Office Hours
January 23rd to 30th
9:30AM - 9PM**
**Late Screenings will extend Box Office hours.
OPEN TO THE PUBLIC
Daily Polytechnic educational workshops are free and open to the public without passes or tickets.
Please check back in December for a full schedule of Polytechnic workshops and festival events.

Jury Award for Narrative Feature

Jury Award for Documentary Feature

Jury Award for Narrative Short

Jury Award for Documentary Short

Jury Award for Animation Short

Jury Award for Experimental Short

Audience Award for Narrative Feature

Audience Award for Documentary Feature

Audience Award for Best of Breakouts

Outstanding Acting Award

Spirit of Slamdance Award (all participating filmmakers vote to determine which film/filmmaker best represents the Spirit of Slamdance)
Russo Brothers Fellowship
Established in 2018 by Slamdance alums and critically acclaimed directors Anthony and Joe Russo (Avengers: Endgame), the Fellowship is designed to foster and support young filmmakers while creating a platform for new and emerging talent.
Anthony and Joe will select one filmmaker to receive a $25,000 prize, consisting of an office at their new Los Angeles based studio, mentorship from Anthony and Joe, and a cash stipend for one year.
CreativeFuture Innovation Award
Through their mission to advocate for copyright protections and to empower creatives, CreativeFuture embraces all forms of current and future storytelling mediums. They present this award to a Slamdance media artist who exemplifies the innovative spirit of filmmaking and is creating unique work through the extraordinary use of technology.
Additional prizes
Each year significant cash and service prizes are awarded to Sparky Award recipients, including theatrical and festival screening opportunities through Slamdance Cinema Club and Slamdance On the Road throughout the year after each festival.
Submissions to Slamdance 2020 are now closed.
The Slamdance Film Festival accepts films in every genre, on any topic, from every country around the world. We spotlight low-budget Narrative and Documentary Features by first-time directors, Breakout Features from non-first time directors, short films across genres, and episodes. We do not disqualify any films based on premiere status or date of completion.
The festival program is selected entirely from our blind submissions pool and no films are given special treatment based on who made them or who they know. Over 200 Slamdance alumni filmmakers are responsible for the programming and organization of the festival. Comprised of a variety of backgrounds, interests, and talents, but with no individual filmmaker's vote valued more than any other, Slamdance committees have been able to stay close to its original DIY spirit and continue to champion the bleeding-edge of contemporary filmmaking.
SUBMISSIONS OPEN
EARLY DEADLINE
Mon, July 15, 2019
Features $60 Shorts $40
REGULAR DEADLINE
Mon, August 26, 2019
Features $80 Shorts $55
Features $60 Shorts $40 (POC Director Discount)
LATE DEADLINE
Thur, October 3, 2019
Features $100 Shorts $65
EXTENDED DEADLINE
Thur, October 10, 2019
Features $110 Shorts $70
FEATURES
Over 40 minutes. Not yet distributed in the US or online.
NARRATIVE
Directed by 1st-time Narrative Feature director(s)
Budget under $1 million
DOCUMENTARY
Directed by 1st-time Documentary Feature director(s)
Budget under $1 million
BREAKOUTS
Documentary or Narrative
Directed by Non-1st-time feature director(s)
No budget restriction
Under 40 minutes. No distribution restrictions. Narrative, Documentary and Animation categories are Academy Award® and BAFTA qualifying. Shorts that blur the lines between categories will be shared and considered by all appropriate programming committees.
NARRATIVE
All fiction genres, subjects and forms welcome
DOCUMENTARY
All non-fiction genres, subjects and forms welcome
ANIMATION
All mediums, genres, styles, and subjects welcome. Significant portion of film must be made in frame-by-frame manner (live-action footage of puppets is not animation)
EXPERIMENTAL
Non-narrative films that may be conceptual, abstract, graphic, didactic, or otherwise unclassifiable. Films that challenge the definition of what film can be.
Episodes
Pilots and single episodes of any length, genre, and style made for any broadcast platform. No distribution restrictions.
DEPARTMENT OF ANARCHY
YOU CANNOT SUBMIT TO THE DEPARTMENT OF ANARCHY.
We like to think of Anarchy as an anti-genre. It is a form of resistance to dominant cultural paradigms. The films value innovation of form, violation of taboo, and disdain for institutional modes of representation.
Anarchy is programmed out of exceptionally deviant films found in all other Shorts categories. Programmers of other categories will recommend films for Anarchy. If you think your short film fits the description above but are afraid its anarchousness might slip through the cracks, let us know at submissions@slamdance.com.
By entering Slamdance Film Festival, you are agreeing  to follow the following Rules and Guidelines:
We consider films in any language, from anywhere in the world. If your film is not in English, make sure it has English subtitles where necessary.
We consider work in progress. Entrants are encouraged to include a title card describing what is unfinished at the beginning of their submission screener.
We consider films regardless of their premiere status. Even if your film already premiered at another festival, it's still eligible.
Only features that have not been distributed in the US are eligible for Slamdance. Entrants must notify the festival at once if their distribution status changes.
There's no distribution rule for shorts and episodes. All short films and episodes, including those released online, are eligible.
Entrants can update their edit any time by uploading a new video file into the same link on Vimeo, so the submission link stays the same. Do not send us new links.
Accepted filmmakers must own rights to their film and all its components by the time of the festival.
If accepted, entrants are responsible for delivering their exhibition copy and other materials, such as: trailer, screener link, press stills, and press-kit, by deadline.
If accepted, filmmakers are required to do their best to attend the festival.
Host a Filmmaker
Host a filmmaker during the festival week and get free Slamdance all-access passes for you and your family.
This offer is available to residents of Park City, Midway, Heber City, and Salt Lake City.
With your free pass you can attend any screenings, panels, happy hours and the awards party. It's a fun opportunity for our local neighbors to get to know artists from all over the world and get fully immersed in our festival spirit.
In addition to free fest passes you can pick some nice mementos from our merch desk!
Here is some information you should know before signing up:
SLAMDANCE FILM FESIVAL
January 24-30, 2020
Treasure Mountain Inn
255 Main St, Park City, UT 84060
Q: How do guests get matched with hosts?
A: We will compare all the information you share with us in this form with information we get from our guests. We'll create matches based on needs, expectations and more practical matters (number of beds, available dates, allergies etc.)
Q: When will you let us know who is staying with us?
A: Festival program gets confirmed in late November. Our staff member will get in touch with you in December and send an introduction via e-mail to both hosts and guests.
We'll do our best to keep you posted about any possible changes. Sometimes unexpected cancellations happen up until the start of the Festival. We thank you in advance for your patience and flexibility!
Q: Am I expected to feed and entertain my guests?
No, you are not responsible for feeding and entertaining your guests. We do hope that you will enjoy hanging out with them at your house or at the festival events. But they will have a very busy schedule with plenty of work to do and events to attend, so you don't have to worry about that.
Q: If I sign up to host, will my house definitely be used?
A: Not necessarily. Although we will do our best to place guests into all our accommodations, we might be unable to match anyone with a certain offer. If your housing is not going to be used, we will let you know as soon as possible.
Please email us at submissions@slamdance.com with any questions.