Slamdance is honored to have recognized the following writers as the official winners of the 2023 Slamdance Screenplay Competition at the Landmark Theatre in Westwood, LA on October 25th.
We received over 4,000 scripts this season, with writers from across the globe submitting their stories. These screenplays represent the top 0.28% of applicants and are divided into four submission categories (Feature, Horror/Thriller, Pilot and Short).
GRAND PRIZE WINNER
FIRST PLACE FEATURES
This End Up by Mike Ackerman
A sheltered, upside down man finally meets a woman who accepts him as he is, but her close-minded family plants doubt as to whether his condition will stand in the way of her dream of an adventurous lifestyle.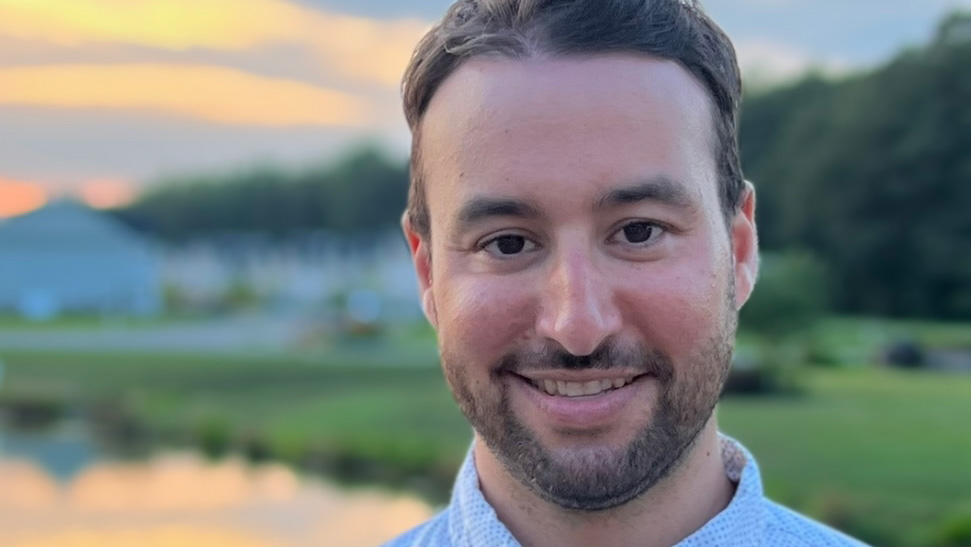 Mike Ackerman is New York-based screenwriter and playwright. Most recently, Mike wrote, directed and produced THE GWYNETH PALTROW SKI TRIAL at Caveat NYC. Mike's other credits include AFTER (Chestnut Street Playhouse), ROCKABYE (2019 Story Pros Runner-Up) and THE CLIFF WALK (2020 Los Angeles International Screenplay Awards Finalist). Mike holds a BA in Film from Vassar College and an MSW from Fordham University. By day he works as a middle school guidance counselor, and by night, he uses his local coffeeshop as an office to focus on his screenplays and novels.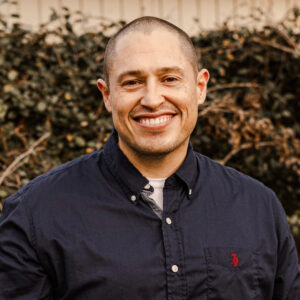 SECOND PLACE FEATURES
Popcorn Prophets by Reynaldo Leal
A teenage boy in South Texas skips out on Sunday services to find meaning and love at the church of cinema.
Reynaldo Leal was born and raised in Edinburg, Texas, the son of two Mexican immigrants. As a U.S. Marine Corps infantryman, he took part in Operation Phantom Fury in Fallujah and saw some of the heaviest fighting of the Iraq War. He has always loved watching movies. His fondest memories growing up are the family movie nights he had with his father before he died.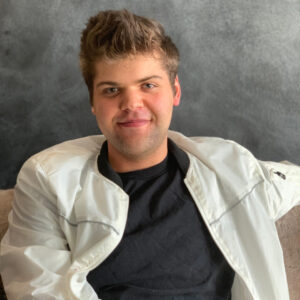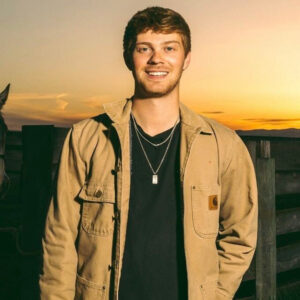 THIRD PLACE FEATURES
Scraps by Matthew Francis and Ryan Nordin
In rural 2003 Montana, two closeted teen boys navigate skateboarding, harsh small-town judgment, and a summer of unexpected young love.
Matthew Francis is a chef, writer, producer, and director born in Duluth, MN and a graduate of the Culinary Institute of America. Matthew has produced over 3,200 recipe videos for multiple major media companies. His first fiction novel, PRAX and the Hazardous Countdown, is the start of a six-part YA sci-fi action series and Scraps is the first film of which he is the writer, producer, and co-owner. He aims for his queer stories to make an impact in the lives of real people and support fellow queer voices that are hungry to be noticed.
Ryan Nordin is an American director and screenwriter. He got his start working as a visual effects artist, working with brands like Samsung, Oakley, and ESPN, before transitioning to directing. Ryan is based in Los Angeles and is the founder of Fold Films. Ryan is both an avalanche survivor and avid through-hiker, hitting the trails when he's away from the desk. His work consists of fashion and action sports commercials, documentaries, and LGBTQ+ stories. Ryan hopes his work will help shed a light on underrepresented communities, telling stories for change.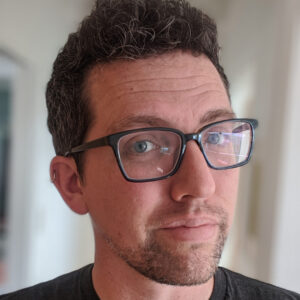 FIRST PLACE HORROR/THRILLER
Sundown by Nick Hurwitch
Monsters that roam in daylight keep a small, rural family confined to a nocturnal lifestyle. But when their son starts to question the monsters' existence, his parents must see how far they're willing to go to keep him safe.
Nick is a published author, dad, and self-anointed time travel expert. He stubbornly refuses to commit to a genre, instead specializing in putting imaginative spins on beloved genre tropes. He has previously won the Austin Film Festival Pitch Competition and the UCLA Professional Program's Nate Wilson Joie de Vivre Award. His screenplays have been finalists in over a dozen competitions.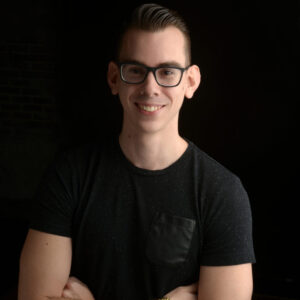 SECOND PLACE HORROR/THRILLER
Purgatory by Brian Schwab
After falling victim to a brutal and sadistic serial killer, a young paraplegic woman awakens to find herself living out the same grisly series of events over and over again.
Brian Schwab is a screenplay contest and film festival winning writer, taking home awards in comedy, thriller and horror categories with a writing style described by The Black List as "Straight out of the Blumhouse/A24 model." Brian has been featured numerous times on the ISA Network's Writer Spotlight, with his work receiving high industry praise, including multiple selections to Coverfly's Redlist and being named among the Top Three script reviewed by ShoreScripts this year.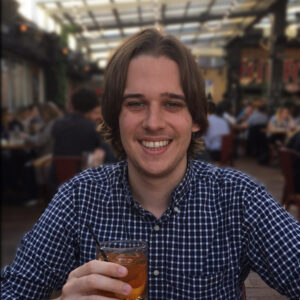 THIRD PLACE HORROR/THRILLER
'07 Honda Civic by John Schlirf
A cash-strapped man is pushed to his limit when his beloved car is stolen.
Writer, producer, and proud owner of a 2007 Honda Civic coupe.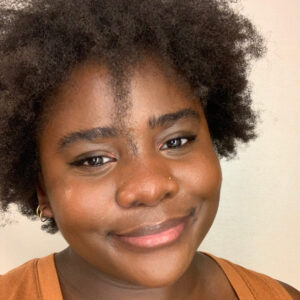 FIRST PLACE PILOTS
Do I Belong Here? by Teri Rusike
A troubled teen is sent to boarding school for a chance to start over. Whilst attempting to fit in, the part of her she tries to bury resurfaces. She must now learn to balance two identities – one as a high school student at a prestigious school in South Africa and the other as a witch able to communicate with the other side.
Teri Rusike is a Zimbabwean-American writer. Stuck between two cultures, Teri enjoys exploring the identity of "other" and what it means to accept these two identities in modern society in her writing. Teri was a 2020 WGAE/FilmNation NY Screenwriters Workshop Fellow. Her scripts have received placements in the Atlanta Film Festival, Austin Film Festival, Big Break, and the second round of the Sundance Lab. She currently works as a Showrunner's Assistant in Los Angeles.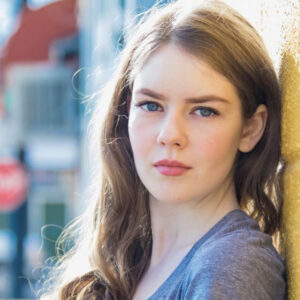 SECOND PLACE PILOTS
Prey For Us by Zoe Kerr
A small-town serial killer with a preference for murdering useless men finds she's met her match when a mysterious newcomer encroaches on her turf.
Zoe Kerr is a writer/director splitting time between New York City and Dallas. Her writing and direction has been recognized by Austin Film Festival, the Moonshot Initiative, Launch Pad, Screencraft, the Helene Wurlitzer Foundation Arts Residency, the Dallas Film Alliance Critics Forum, the American Literary Review, and the Dramatists Guild, among others.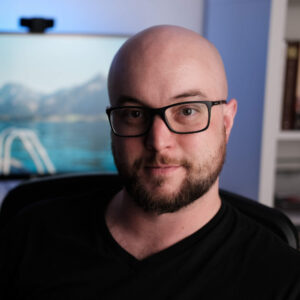 THIRD PLACE PILOTS
Ether Run by Westin Lee
New graduate Matt returns to his hometown to find nothing but obstacles to his dream career in the music industry. When his sister's strange behavior distracts from his quest, he follows her into a strange, deadly world that promises the win he desperately needs.
Westin Lee is a narrative designer, writer and consultant in video games, and the author of Paranormal School 13, Tellermoon and Wicked City. His writes science-fiction, fantasy and humor, and he typically employs multiple, distinct point of view characters. He co-hosts Now You're Playing, a Nintendo Power magazine retrospective, and is occasionally a filmmaker and comedian. He lives in Los Angeles.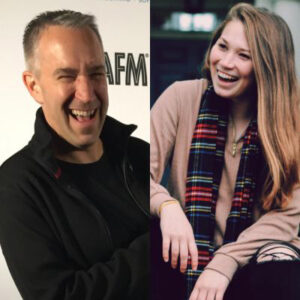 FIRST PLACE SHORTS
Free Martin by Scott Thompson, Hayes Hart-Thompson
A fourteen-year-old and her girlfriend run away from home after fears their relationship has been discovered.
Hayes is a documentary filmmaker, educator, and public health specialist with a number of documentaries based around issues of forced displacement. Their award-winning documentary, The Garden, follows displaced children in Rishikesh, India. They continue exploring stories of refugees with their work in education and their nonprofit -- The Stateless Collective.
As a screenwriter, Scott has worked for companies in LA, Montreal, Germany, Helsinki, New York, and Boston. He adapted the novel, ADELE, by Peter Ronnov-Jensen, and was hired to write a TV pilot for Academy Award winning actor Morgan Freeman. His adaptation of the memoir "Black Dog of Fate" was nominated for Hollywood's annual Black List.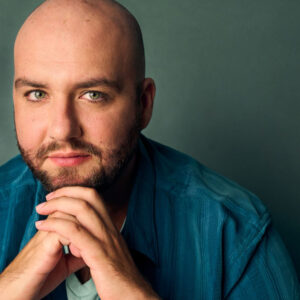 SECOND PLACE SHORTS
An Ideal Life by Keegan Stull
A young woman finds herself newly released from financial hardship and free to find the life she always wanted.
Keegan M. Stull has been all over the world, finally settling in Los Angeles. Starting out as an actor performing in theme parks both domestic and abroad, he is beginning to take the steps towards crafting stories of his own. Organizing the menagerie of ideas in his mind into stories he hopes people of his generation and beyond can find some fun and inspiration in.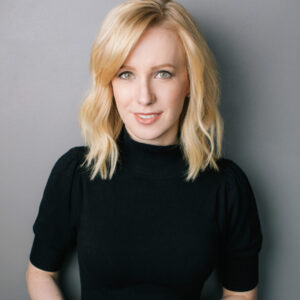 THIRD PLACE SHORTS
Meat Baby by Katherine Gauthier
After a series of failed fertility treatments, a woman goes to desperate lengths to get her fill of motherhood.
Katherine Gauthier is a bilingual actor, director and writer, working on some of Canada's most venerated stages including the Shaw Festival, where she is currently starring in the world premiere of Edith Wharton's Shadow of a Doubt. Her work has received many recognitions (Outstanding Lead (DoraAward), Outstanding Performance (JessieAward), Best Actress (HamburgFilmFestival), named in Globe and Mail's Top 10, featured in New York Times...). Katherine is passionate about creating her own work, including the plays Meeting, Memento Mori and TwelveAngryWomen(butonlysixbecausethat'sallwecanafford). She is currently completing post-production on two of her short films, including the CayleAward-winning film Age of Consent.
MENTORSHIP WINNER

I Want to Be Evil by Vanessa Magic
When a hapless young woman lands a data entry job at EVL, the corporation for villains, she discovers clues that might lead to the truth about the disappearance of her father — the greatest supervillain of all time.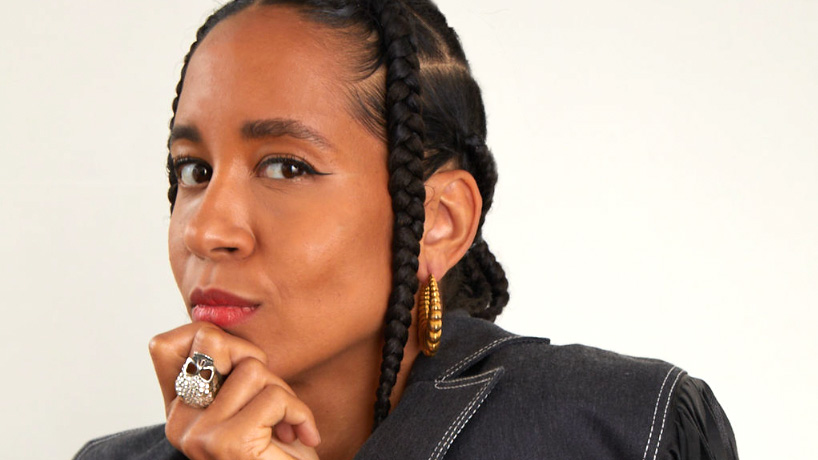 Vanessa Magic is a writer and director whose work centers on loneliness and grief, viewed through an Afrofuturist and Afrosurrealist lens. Inspired by her dreams, she aims to create magical worlds with Black female protagonists, with heart and humour. Vanessa eagerly embraces the opportunity to craft unique narratives that connect her to the cosmic realm.