The Slamdance Screenplay Competition is dedicated to discovering and nurturing emerging writing talent. Since 1995, our organization has established a strong track record for identifying and supporting new screenwriters. We welcome screenplays in every genre, on any topic, from anywhere in the world. We provide basic feedback for every entrant and offer in-depth coverage services.
SUBMISSIONS OPEN
February 18, 2019
Early Deadline
April 8th, 2019
Regular Deadline
June 10th, 2019
Late Deadline
July 22nd, 2019
Final Deadline
July 29th, 2019
Quarter-Finalists Announced
September 16, 2019
Semi-Finalists Announced
September 23, 2019
Top 12 Announced
September 30, 2019
WGA Awards Party
October 10, 2019
FEATURE
41-140 pages
All narrative genres welcome.
HORROR/THRILLER
41-140 pages
Scripts featuring menacing situations, heightened feelings of suspense, bloodshed, or the imminent threat of death.
TV PILOT
Half hour (up to 45 pages)
one hour (up to 80 pages)
All narrative genres welcome.
Entries may include up to 5 pages of supplementary material at the end of the script.
SHORT
Up to 40 pages
All narrative genres welcome.
Early Deadline

Regular Deadline

Late + Final Deadlines

Feature

41-110 pages
$50
$60
$75
111-140 pages
$65
$75
$90

TV Pilot

up to 45 pages
$35
$45
$55
46-80 pages
$45
$55
$65

Short

Up to 10 pages
$25
$35
$45
11-40 pages
$35
$45
$55
Early Deadline

Feature

41-110 pages
$50
111-140 pages
$65

TV Pilot

up to 45 pages
$35
46-80 pages
$45

Short

Up to 10 pages
$25
11-40 pages
$35
Regular Deadline

Feature

41-110 pages
$60
111-140 pages
$75

TV Pilot

up to 45 pages
$45
46-80 pages
$55

Short

Up to 10 pages
$35
11-40 pages
$45
Late + Final Deadlines

Feature

41-110 pages
$75
111-140 pages
$90

TV Pilot

up to 45 pages
$55
46-80 pages
$65

Short

Up to 10 pages
$45
11-40 pages
$55
FEEDBACK
Every entrant will receive short feedback from one of our readers. It will include a genre suggestion, a logline, and a paragraph outlining the strengths and weaknesses of your screenplay. The goal of the feedback is to provide you with short & sweet constructive criticism of your work.
ADD-ON COVERAGE
We also offer a full coverage service for an additional fee. Coverage consists of 3-4 pages of feedback featuring:
Genre suggestion
Logline
Brief plot synopsis
Page-by-page comments
Recommendations as to what the "next step" could be. This may address media, films, and screenplays the writer should be aware of, as well as any words of wisdom from our readers.
Standard Coverage (within 2 months): Features +$90, TV Pilots and Shorts +$80
Express Coverage (within 21 days): Features +$130, TV Pilots and Shorts +$120
Submit
Submissions to the 2019 Screenplay Competition are now closed. If you have already submitted, results of the competition will be posted on the announcement dates listed above. The next edition of the Screenplay Competition will open for submission again in February 2020. If you'd like feedback on your script in the meantime, please consider reaching out to our Screenplay Clinic. 
By entering the Slamdance Screenplay Competition, you confirm that you agree to the Submission Rules:
Eligibility
Scripts submitted to the competition must NOT have been previously optioned, purchased or produced at the time of entry.
If a submitted screenplay becomes optioned or purchased between the time of submission and the end of the judging period, the applicant must notify us and that screenplay will no longer be eligible for an award.
Scripts submitted to the competition must not have received awards from other competitions over $1,000 at the time of entry.
Screenwriters who have had previous feature screenplays produced and distributed by non-independent means are ineligible.
Screenwriters who earn their living writing for television are ineligible.
No adaptations of other written work will be accepted unless the writer owns the rights to the original material, unless the udapted work is in the Public Domain.
No specs will be accepted for the TV Pilot category.
Submission Guidelines
Screenplays must be in English, formatted according to the current industry standards in 12-point courier font.
Screenplays must have a clean cover page. This means the title only on the cover, no author's name/contact information. The cover page does not count towards the overall script page count.
If the script is based on a true story, that should be noted on the title page.
Slamdance is not responsible for screenplays or coverage stolen or lost in transit.
All entries must be mailed or uploaded by the appropriate deadline.
Deadlines close at 11:59 PM PST
Reader assignment is at our discretion and requests for rereads will not be accepted.
Multiple authorship is acceptable. Slamdance divides awards equally among co-writers.
No refunds provided after a submission has been made.
Judging
The first round of reading is done by individual readers. If your script is advanced to the next round, the script will be read and scored by multiple readers to determine whether it gets into quarterfinals and semifinals.
If your script makes it to semifinals, it will be discussed at the deliberations where readers will determine finalists and winners.
If your script did not make it into quarterfinals, it will not advance to further stages of the competition.
No judging decision will be included with the feedback.
Slamdance notifies winners only. Entrants are advised to check our website and e-newsletter for judging announcements.
The Slamdance Screenplay Competition readers' decisions are final.
While not an official requirement for submission, we strongly suggest you register your screenplay with the Writers Guild of America, West and the US Copyright Office to protect your work.
A total of $16,000 in cash prizes will be awarded to the winners this year.
The Grand Prize winner will receive $8,000 in cash.
The winners of the Feature, Horror, TV Pilot, and Short categories will each receive $2,000 in cash.
The top three screenwriters in each category will receive prize packages that include Festival Passes good for all screenings and parties at the next Slamdance Film Festival in Park City, Utah
The top three screenwriters in the Feature and Horror category are eligible for membership in the Writers Guild of America's Independent Writers Caucus.
The winning Horror and Feature screenplays will receive $2,500 in legal services from Pierce Law Group, LLP.
The top three screenwriters in each category will be included in the upcoming Slamdance Film Festival program which is distributed to industry professionals in Park City and year round.
Production companies, studios, top agencies and managers request to read our top scripts each year.
The Slamdance Screenplay Clinic offers a chance for writers to develop and discuss their work at length with experts that want to help.
We offer a range of services including expanded coverage, polish editing, structural analysis, and good old-fashioned brainstorming. The Screenplay Clinic is operated separately from the Slamdance Screenplay Competition and is available year round.
All projects begin with an initial consultation for $250. It consists of three steps:
A consultant will provide an exhaustive coverage report of about five pages that discusses the strengths, weaknesses, and methods for improving your script.
A 90-minute Skype call or in-person meeting with a consultant to discuss your project and the coverage report in depth.
Based on our discussion, we will send a summary proposal with actionable steps to be undertaken on your next draft.
90% of this initial fee will go directly to your consultant, who must prepare extensively to give your project the attention that it deserves.
"A good script doctor helps an author find his or her voice. It's never about you. It's about your clients. How can you help others realize their artistic visions as well as develop a property that can be sold and produced? Those are the keys to success." —Noel Lawrence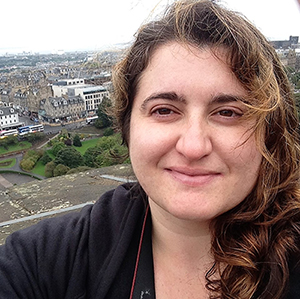 Anna Siri
Anna is an award-winning screenwriter and independent producer with both short and feature film credits. She works regularly as a consultant, ghostwriter, screenplay contest and festival judge, and script doctor, and hails from a background that includes Northwestern University and the UCLA Professional Program in Screenwriting. She enjoys scripts in all genres.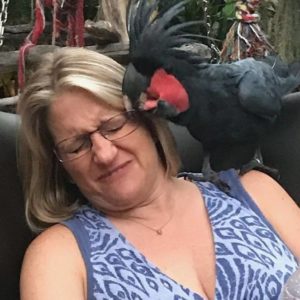 Beverly Neufeld
Beverly Neufeld empowers writers to get their vision and their voices seen and heard. She holds an MFA in Screenwriting from UCLA, has won numerous awards, and was the Director of Development for Juntobox Films. She teaches online coverage classes for Roadmap Writers, and freelances as a script consultant and script doctor. She consults for various companies such as CAA, Gersh, FOX, Slamdance, Coverage Ink, and the PAGE competition and teaches Screenplay and Story Analysis at USC Film School.
Heidi Hornbacher
Dedicated to writers reaching their full potential, Heidi and her husband (both UCLA grads) founded PageCraft in 2008, offering screenwriting retreats in Italy and LA. Heidi evaluates scripts across a broad range of parameters including style, tone, plot, structure, character, dialog, and commercial potential. She helps writers understand how to make their work shine. Her clients have gone on to find representation, get staffed, win film and writing festivals, and even garner a daytime Emmy nod.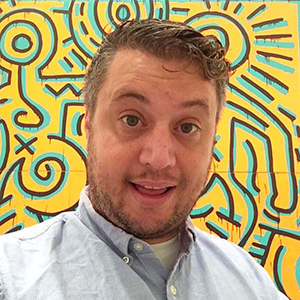 Michael Lucid
Michael Lucid is a writer for film and TV who's written for "Drunk History" on Comedy Central and the CBS Diversity Showcase, and he's currently an in-house script reader for Amazon Studios. Five of his short films have screened in Slamdance, one of which won the Slamdance Online Audience Award, and he's been a script reader for the Slamdance Screenplay Competition for over three years.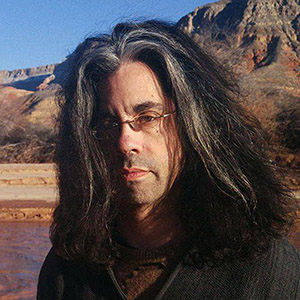 Noel Lawrence
Noel Lawrence makes, curates, distributes, and writes about cinema. He is currently working on his latest feature, Sammy Gate. After receiving a master's degree in Russian Literature from Stanford University, Noel transitioned into creative writing. Since then, he has regularly consulted on teleplays and features in development. His clients have been able to secure production deals, win major film festivals, and garner critical acclaim."