The Slamdance Screenplay Competition is dedicated to discovering and nurturing emerging screenwriters. Since 1997, the competition has established a strong track record for introducing writers to members of the entertainment industry who have gone on to produce, option, and represent submitted work. Like the Film Festival, the Screenplay Competition is a place for new, bold, and raw voices. We are looking for scripts that take risks, refuse compromise, and go places where Hollywood hacks fear to tread.
Recent success stories include Tyler Tice, whose 2018 Grand Prize-winning horror feature Day Shift was released in 2022 as a Netflix original film starring Jamie Foxx. Day Shift became the most watched film in the world during the third week of August 2022. Recent winners Neil Ferron and Jessica Sinyard found representation and management directly through their involvement with the competition.
In addition to awarding the best screenplays submitted to Slamdance, our readers nominate bold scripts for the Slamdance Screenplay Mentorship Award, which offers one-on-one coaching and feedback to a burgeoning writer whose script could, with a little more support, turn into an award-winning film.
Please bear in mind that Slamdance is not a production company. While some writers have gone on to find representation or work Slamdance cannot guarantee that mentee scripts will be optioned, produced, or purchased.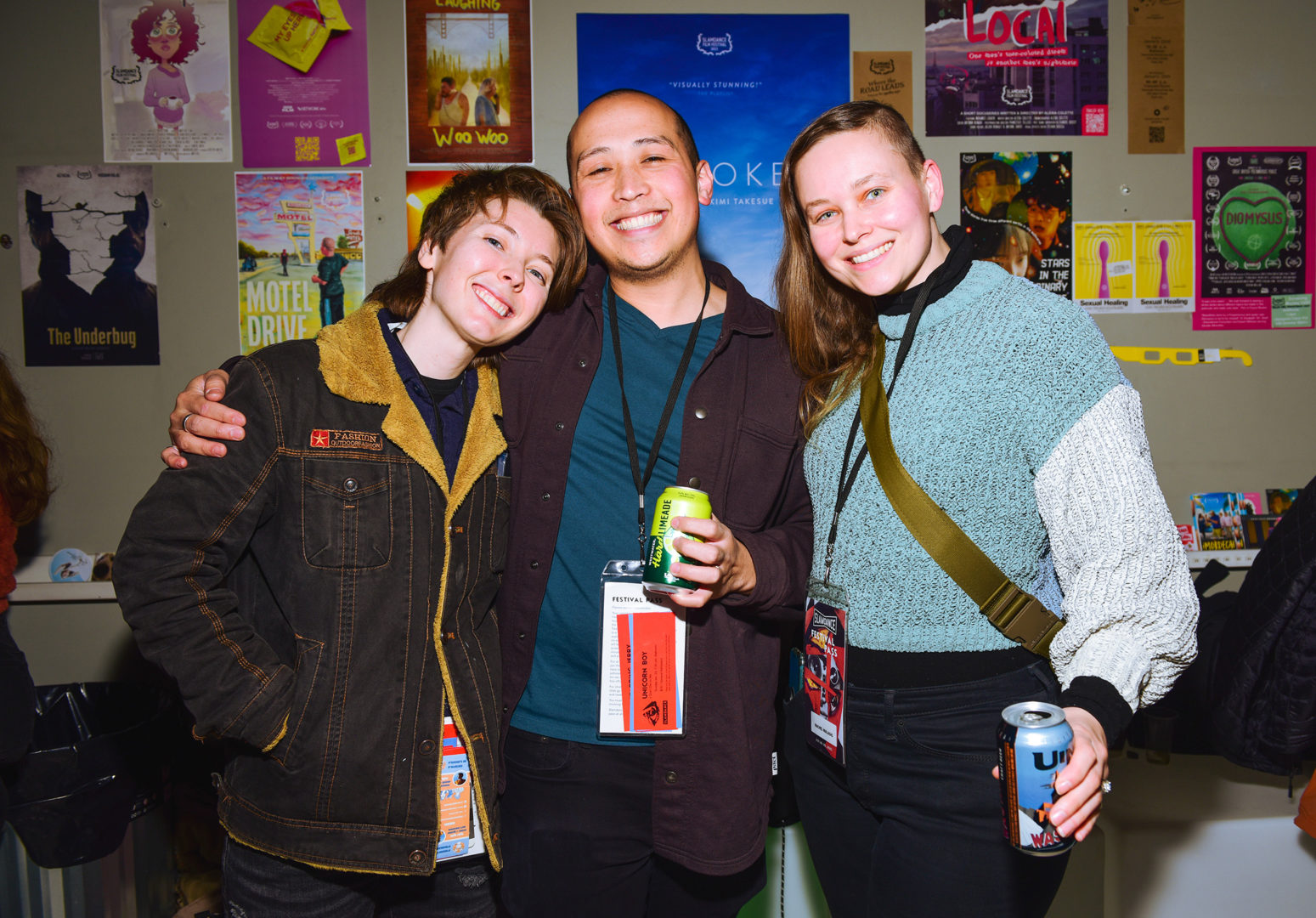 "Slamdance has certainly been an incredible experience for me - to have my writing so appreciated was exactly the validation I needed." — Gabriel Malasig, 2022 Grand Prize Winner for AMERICAN RETAIL

"I mean, yes, there's the undeniable professional boost: high-profile press, management, momentum. But it's more than that. Peter Baxter has created this family of weirdo artists — ambitious, talented, outlandish. I feel like I've been invited to join a team of mutant heroes, and I've never felt more nervous or more at home."  — Neil Ferron, 2021 Grand Prize Winner for FISHMONGER

"The Slamdance Mentorship has been an amazing experience. It has provided me with high level feedback and guidance from successful Slamdance Alumni, working in the industry. It has also been instrumental in the growth and development of my screenwriting. The Mentorship Sessions were intense and informative examinations that challenged me to delve deeper to pull out elements within my script that only elevated it to greater heights. I'm grateful for the experience and proud to say that I am a Slamdance Alumni." — David D. Jones, 2021 Slamdance Mentorship Award Recipient

"Winning Slamdance, I feel validated and it is very encouraging for me as an artist. I feel even more motivated to get this film made."  — Joyce Sherrí, 2020 Grand Prize Winner for SWEET SIXTEEN

"Winning Slamdance is everything to me. Slamdance gave me a new lease on life and a chance to live my dreams. They opened up more doors than I could have ever imagined...I still can't believe everything they helped me achieve."— Tyler Tice, 2017 Grand Prize and Horror Screenplay Winner for DAY SHIFT (now being produced by Netflix)

"The Slamdance Screenplay Competition is like an adrenaline boost to the cortex. It gave me the oomph necessary to climb faster and leap up to a higher rung. Slamdance is a celebration of not just offbeat storytelling, but above all, character. Character infects every vein of this festival and it's a beautiful thing." —Andrew Kightlinger, 2016 Grand Prize Winner for GREAT WHITE SHARK

"The best thing you can do for a screenwriter is encourage them, because trusting your gut is so crucial to writing interesting stuff. I got that encouragement from Slamdance every year I entered, with the brief feedback they always send at no extra charge. Winning was the ultimate encouragement to keep following my instincts, and it's more than paid off."—Jamie King, 2015 Original Teleplay winner for CASTLE ROCK and writer for Marvel's Jessica Jones

"Winning Slamdance was an incredible moral booster and the seal of approval that made the industry stop and take notice." —Nicole Kassell, Slamdance Screenplay winner and director of THE WOODSMAN, HBO's Watchmen

"From the earliest encouragement of the readers, to the unforgettable whirlwind ceremony, to the ongoing excitement, meetings, and future collaborations — Slamdance is more than a festival. It is a family. I couldn't be prouder to be a part of it." — Jessica Sinyard, 2018 Grand Prize Winner for THE PEAK