Directed by Mohit Jaswal. Written by Mohit Jaswal, Nathaniel Hendricks and Zach Desutter. Starring Bruce Patzke.
A most memorable short film from Slamdance 2019. As one programmer put it, "the commitment to dumb-assery is pretty profound."
Slamdance:  So why did you make this?
Mohit Jaswal: ....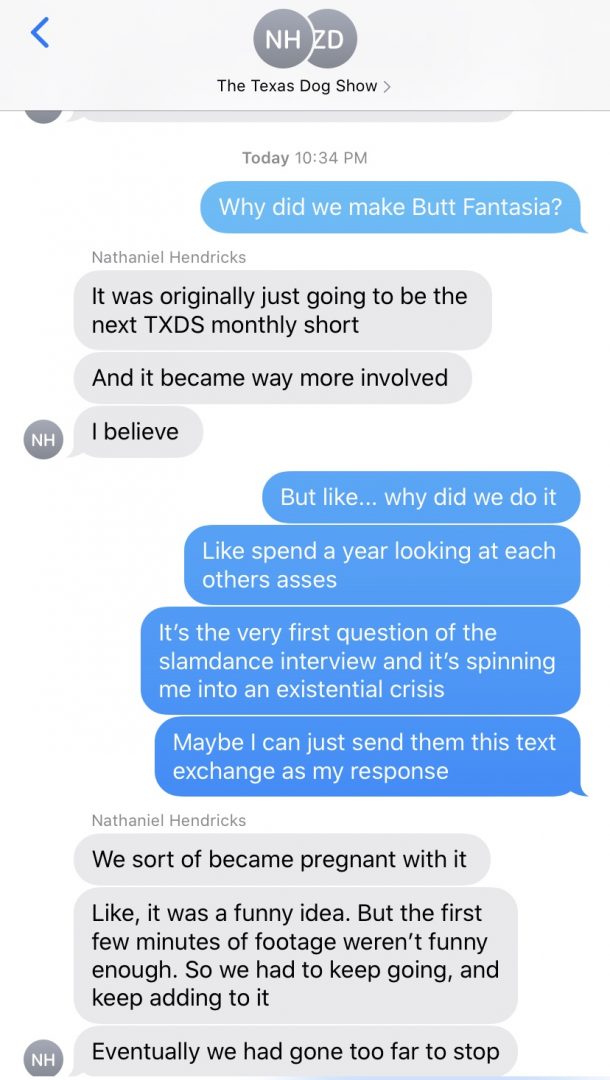 Tell us a little about the process of making it. Was it hard to convince all these people to show their butts?
I created this film with Nathaniel Hendricks and Zach DeSutter. We are in a sketch video troupe called The Texas Dog Show. We were trying to film one sketch a month when we first started. Butt Fantasia was about the sixth and final short-a-month. It took us a year to make,...