Written, directed & edited by Hannah Peterson. Co-written by Stacey Eunnae. Starring Ayiana T. Davis, Steloni Mason, Malachi Mack.
Since premiering East of the River at Slamdance 2019 and winning both the Russo Brothers Fellowship and Honorable Mention for Narrative Short, director Hannah Peterson has directed a web series for the Disney Channel, worked on a Marvel movie, workshopped a feature at Sundance Labs, and received the Tribeca Chanel Through Her Lens award to make her next short film. Hannah chats with us about making East of the River, her filmmaking influences, and her incredible year of career leaps.
Slamdance: Tell us about what sparked the film and a little bit about the process of making it.
Hannah Peterson: East of the River was my thesis film at CalArts, and it was a thesis in the truest of senses because I was putting forth an idea of narrative and style of production and seeing if it could work. I took many things out of the pages of what I learned on the sets of Sean Baker, especially when it came to casting. We managed to cast entirely from the DC school system, and as a result found three incredibly talented actors who committed themselves to long hours of workshops where we talked about improvisation, created the backstory to the characters, and learned how we could all work together to create powerful and subtle performances that honored the characters we were depicting. Ayiana Davis, Steloni Mason and Malachi Mack are so incredibly hard working, and brought these characters to life in ways I never could have imagined before I met them.
At the heart of East of the River is a story myself and especially my co-writer Stacey Eunnae care deeply about: School Pushout. Simply put, these are practices that lead students to leave school, usually as a result of zero-tolerance discipline policies that too often funnel students into the delinquency/criminal systems. I was heavily influenced by Stacey's work as an advocate for youth who are suspended and expelled from the DC school system, and by the book Pushout by Monique Morrison. What struck me most about the students who were pushed out, was how much they all really did want an education. Stacey and I decided to write a story that showed these students not as a statistic, but as complex characters who were at the other end of pushout, we wanted to show the kind of person the world misses out on when school systems push them out. Stacey was so open with her experience, and the film is so specific in its textures because of that. 
This was a difficult film to make, both in its production and in the time it took to come together; it was a film that was very much re-written in post production. For that, I want to thank my mentor and post supervisor, Juan Pablo Gonzalez for standing by me for six long patient months and guiding me through the process, teaching me to trust in my gut and to listen to the footage in front of me.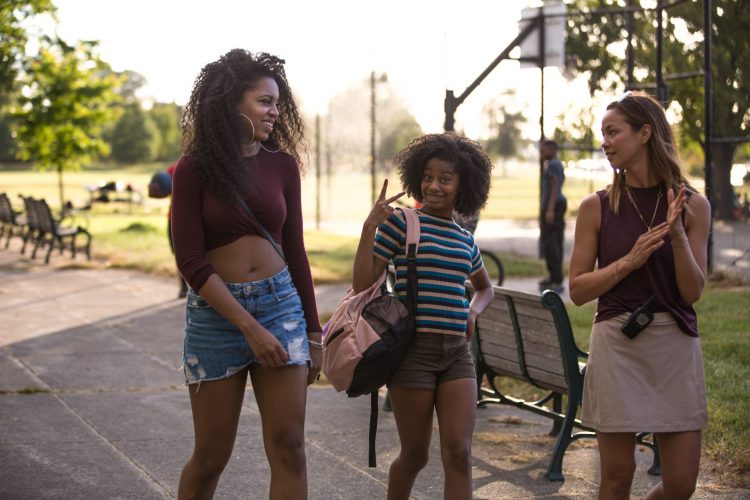 East of the River was awarded the Russo Brothers Fellowship at the 2019 Slamdance Film Festival. What has that experience been like and how has it been working with the Russos?
The Russo Brothers Fellowship was like a magical gift, it allowed me to focus on my work for a sustained amount of time, and most importantly boosted me with self confidence in my work when I really needed it. AGBO [the Russo Brother's production company] has been incredibly supportive of my career, cheering me on from the sidelines and making introductions to hugely important collaborators, including my amazing team of agents at Paradigm. 
Can you tell us more about the film's journey post-Slamdance? 
East of the River has had such a happy life! After Slamdance, it played at many other festivals, including Tribeca, Maryland Film Festival, Dallas Film Festival, DC Black Film Festival, Florida Film Festival and several regionals, including Walla Walla Movie Crush where Ayiana Davis won best performance, and the MFI Film Festival where East of the River won the Spirit Award. It opened up so many doors for me, especially because it showed a style of filmmaking I was really interested in continuing to pursue, so it brought me the right people. 
What advice do you have for short filmmakers showing their work at film festivals, and what can they do to best build off that experience?
Be engaged! I was working on sets and wasn't able to go to many of the festivals East of the River showed at, but that didn't stop me from being engaged with the programmers, and other filmmakers in the festivals. At Slamdance, my short was programmed in front of Alec Tibaldi's Spiral Farm, and forging a relationship with him was a huge gift to my career. When Slamdance programmed Spiral Farm and East of the River at ArcLight Cinemas following the festival, that is where I met the producers of Donut, the Duplass Brothers' production company, who ended up hiring me to direct Shook. 
You've had the pleasure of assisting two of the most innovative voices working currently in independent film, with Sean Baker on The Florida Project and Chloé Zhao on Nomadland. Can you tell us about about those experiences and how they've informed your work?
Really everything that I do in my work is informed by the experiences I had on the sets of Sean and Chloé. They were both heroes to me before I worked with them, and I feel incredibly fortunate that I had the experience of being mentored by them on their sets. Their filmmaking processes and modes of production are very much in dialogue with each other, and taught me early on how to radically rethink traditional ways of making films. With Sean, I was able to be privy to the writing and casting process of two of his feature films, and I would say I am most informed by that part of his filmmaking. He has an incredibly thoughtful sense of character, and casting is very fluid with his process of writing which is why his work feels so alive on the screen. Both Sean and Chloé are responsive to the environments they shoot in, so changes happen often, and they both work to create production models that can be as responsive as their artistic impulses. Chloé's last film for instance was shot over the course of 60 days, with just 25 people. The production was so nimble, and collaborative, I think everyone felt they were invaluable to the making of that film. There is so much I can say here, there are so many lessons I learned from these two extraordinary artists that I will be discovering for the rest of my life, but one thing I really take from these experiences is the power of generosity. Being given a front row seat to how they make films was the greatest gift of my career and I will definitely be paying that forward.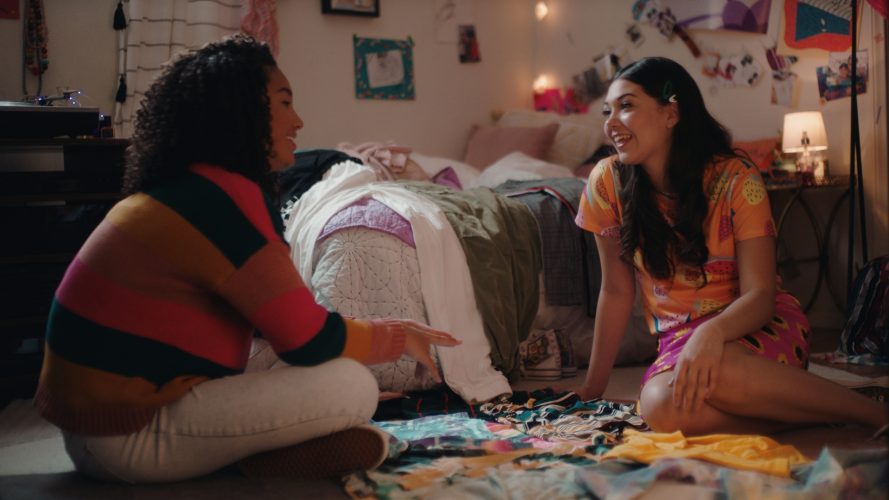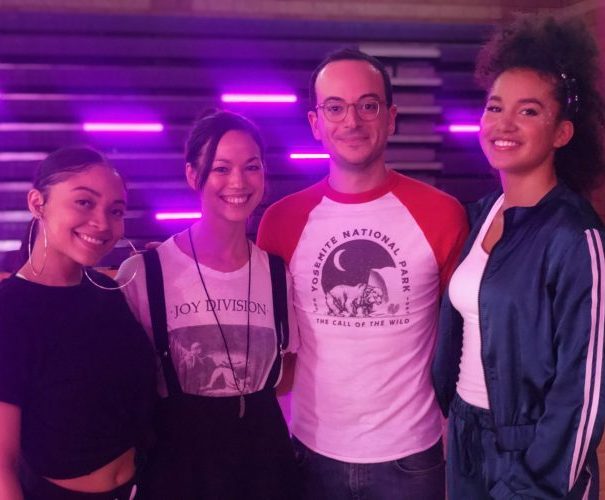 Would you recommend other emerging filmmakers to seek similar opportunities? What advice would you offer them?
I have met so many great people along the way, but everyone who I want to work with in the long term, and almost everyone who has helped me get opportunities, came from the relationships I built on set. There is something about really watching someone work and letting them see you work in this incredibly intense environment out in the field that is invaluable. I met my producer on the set of Chloé's film, for instance, and being on the road together for 60 days, I got to know her on the deepest level. I recommend to anyone to work on sets, and if you get the opportunity to work on the set of someone whose work you really admire, drop everything and do it. 
You mentioned earlier that soon after screening East of the River at your Slamdance Cinema Club screening, you got the opportunity to direct Shook for the Disney Channel.What was that transition like going from an indie short to a major studio series?
I will not lie, there are aspects of that transition that were incredibly difficult for me, but ultimately I am so grateful for what I learned from making that leap. This was a unique experience because it was executive produced by the Duplass Brothers, so much of the experience felt like making an independent film. I got to be a part of hiring the department heads, the casting process, and the rewrites of the script. I learned a lot about working with a larger budget and my cinematographer on Shook, Nicholas Bupp, taught me a great deal on the job. Not having all the creative control and absorbing the opinions of the studio was challenging, but I think this is a part of every job-for-hire so it was really important for me to learn it hands-on. I am that kind of learner. You can tell me something and I can understand it intellectually, but I really can't learn it for real until I am physically experiencing it. Maybe that's why working on sets was so imperative to my learning process as an artist. 
What are you working on now?
Well, I am extremely excited because my producer Taylor Shung and I just won the 2019 Tribeca Chanel Through Her Lens award, which is $80,000 to make a new short film. The short I am making is called Champ, which centers on a high school point guard who, while traveling on a train through Texas for an away game, has an unwanted encounter with her high school basketball coach. We will go into production this spring, and I honestly can't wait. Other than that, I have a feature in development which Taylor and I took to the Sundance Labs this year, and to IFP Week that, like East of the River, is a high school coming-of-age film.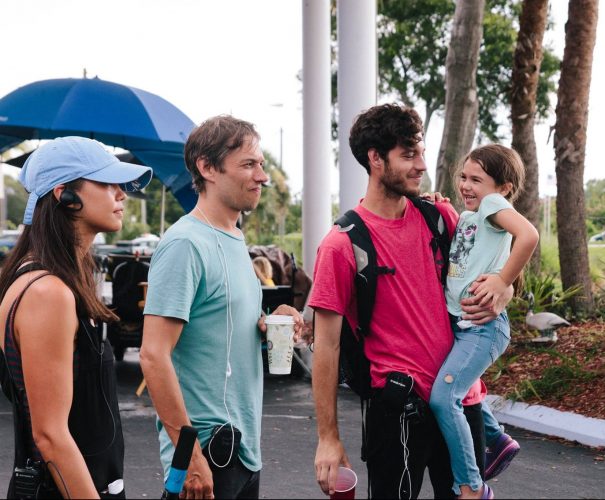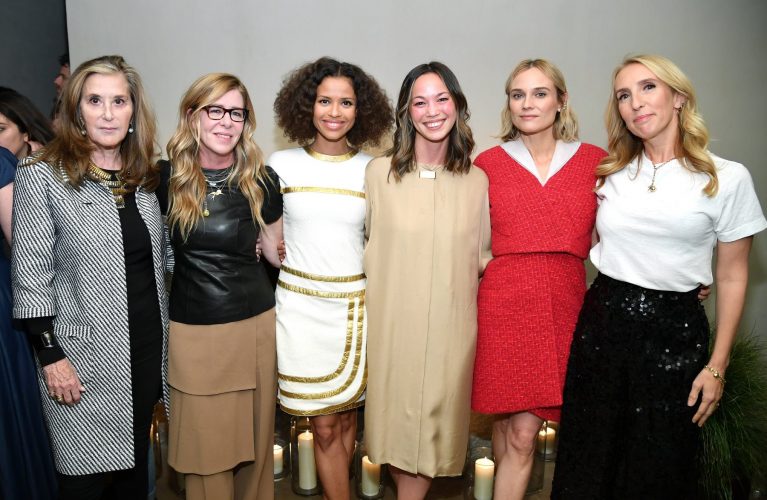 What are you currently obsessed with?
Lasa Restaurant in LA, Wolfgang Tillmans, the documentary We Margiela, my dog Blixa and the women I met at Through Her Lens. 
What song can you not stop listening to?
You're So Cool by Jonathan Bree
What's one thing you're dying to try?
Making a fashion film 
Do you have a binge-worthy guilty pleasure?
The Mighty Boosh! 
Super important final question, how many Avengers movies have you seen? (we promise we won't tell the Russos)
So, I had the pleasure of working with Chloé Zhao on the development of her new Marvel film, and The Avengers was required homework. I have seen more than you would imagine.

To see more of Hannah Peterson's work, visit hannahloganpeterson.com.