Artist Led Festival Sets February 12-25, 2021 Dates with Free Viewing, Desert Experience, Filmmaker Revenue Share and New Program for Creators with Disabilities
Slamdance, the festival organization known for the discovery of filmmakers like Christopher Nolan, the Russo Brothers, Lynn Shelton, Lena Dunham, Ari Aster, Andrew Patterson and Merawi Gerima will take a break from Park City in 2021 by moving virtually to slamdance.com, YouTube and physically to Joshua Tree, California. 
A two week virtual festival experience brings everything Slamdance has to offer to a global online audience on slamdance.com and YouTube. The online showcase includes short and feature film programs, filmmaker Q&A's, jury and audience awards presentations, workshops and panels with notable alumni and Slamdance's first program for filmmakers with disabilities called Unstoppable. The showcase will provide revenue sharing from sponsor proceeds for filmmakers and free online viewing opportunities for audiences. 
The physical festival experience is an invite-only, socially-distanced weekend desert retreat for filmmakers to safely gather and connect with each other and industry guests. Here, Slamdance will present premier outdoor screenings, filmmaker workshops, notable alumni and industry talks and music. The filmmaker retreat will be adjacent to a public drive-in cinema program.
In this year of covid and chaos, a sense of community is one of the most potent losses we are feeling in isolation. Community is also, and has always been, at the heart of why Slamdance works. Though the accessibility of taking the 2021 Slamdance Film Festival online means we now have the exciting potential to reach a wider audience than ever before, in the true spirit of Slamdance, we still aim to make every attendee feel like they are part of a special, intimate experience. Whether they are joining the festival online from their homes around the world, or are a filmmaker attending our socially-distanced in-person Joshua Tree retreat, they will not only have access to an excellent lineup of groundbreaking new films, they also get a (free) front-row seat to witnessing the powerful artist community that Slamdance fosters.
By activating this community at all levels, from established  alumni like the Russo Brothers, to more recent filmmaker family,and dedicated programmers and staff, Slamdance can activate a grassroots network of passionate filmmakers and film lovers who help spread the word and the excitement, contribute their valuable perspectives and experience to this new class of filmmakers, and show how the Slamdance family can come together.
"Slamdance '21 isn't about compromise because of the pandemic. It's about community,  accessibility and growth. It's about Slamdance's future and the love of independent film." President and Co-founder, Peter Baxter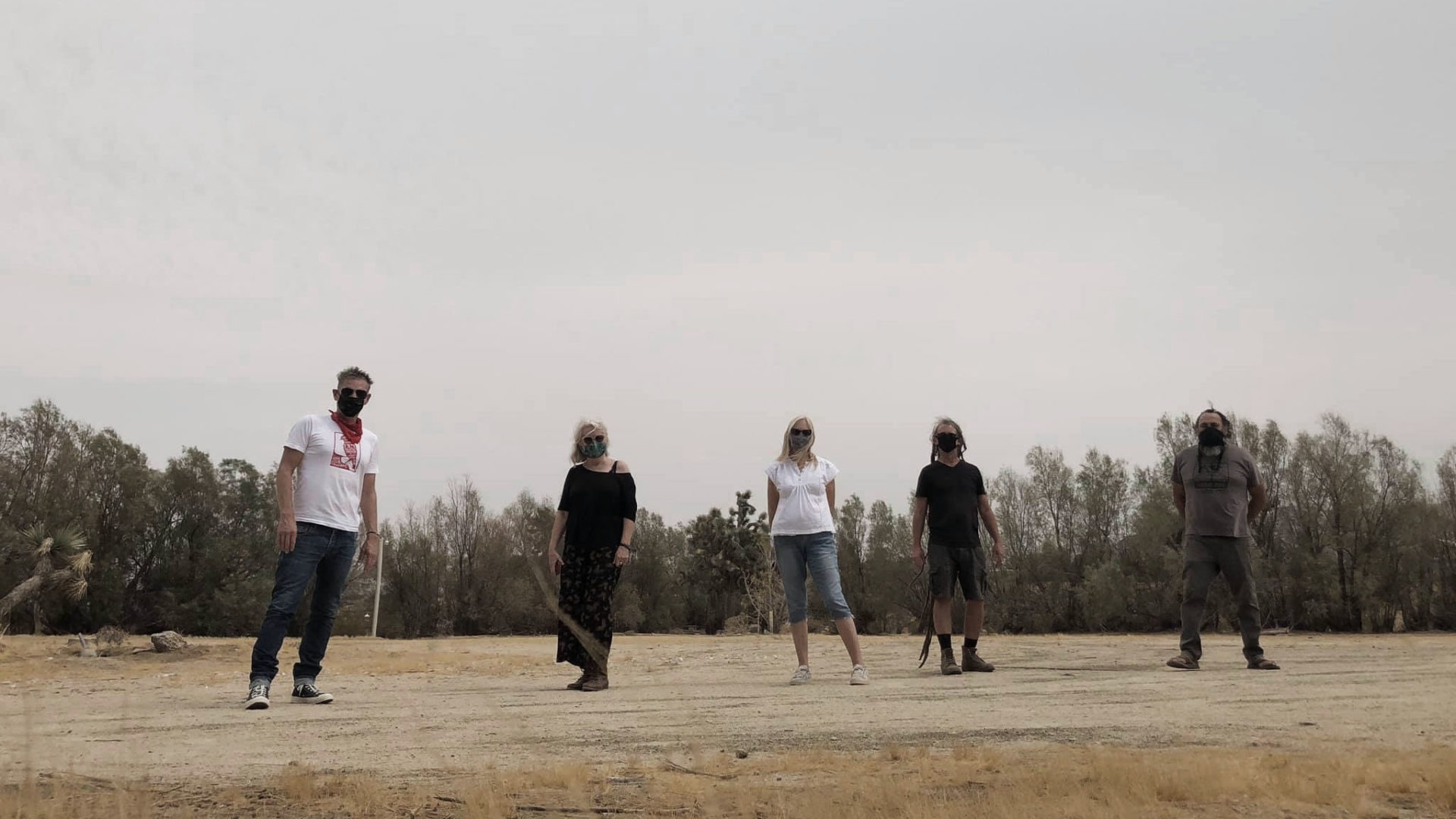 Location scouting for the 2021 Slamdance Film Festival.