The Producer's Legal Guide to Covid-19:
A Series of Virtual Legal Clinics on Your Rights & Obligations During the Pandemic.
with David Albert Pierce of Pierce Law Group, LLP
Entertainment attorney David Albert Pierce answers the pressing legal questions submitted by filmmakers on what you legally can and should do to protect yourself, your production, your for-profit or non-profit company, or your employees in light of these unprecedented circumstances.
Are you an independent film producer who's had to postpone or cancel a shoot? Do you run a production company figuring out payroll when there is no longer any income? Are you an event producer who's had to cancel events and wondering what expenses you can recover or what is protected by insurance? Do you wonder what filmmaking and productions will need to look like post-quarantine?
If you missed the two livestream Virtual Legal Clinics so far. you can still watch both of them below. Check back soon for updated information on our next session!
---
To download the featured powerpoint and access additional helpful resources, please visit Pierce Law Group LLP!
---
David Albert Pierce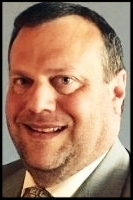 David Albert Pierce is the Managing Member of Pierce Law Group LLP, a full-service boutique law firm established in 1996 in Beverly Hills, California, serving the creative community and emerging start-up companies, with a specialty in representing indie filmmakers. David's legal practice includes entertainment law, intellectual property (copyright, trademarks, right of publicity), film finance, production counsel, and labor & employment issues with an emphasis on film, television and new media.
---
Presented in collaboration with: