By Noel Lawrence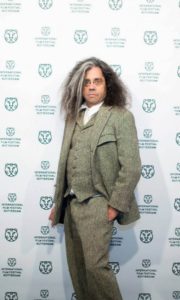 Last month, I flew to Rotterdam to premiere my new film Sammy-Gate​ ​at their storied and sprawling film festival. Much as I enjoyed my stay in the glorious lair of the IFFR Tiger, a filmmaker should never forget where he or she came from. And for the better part of 20 years, that place has been in the bowels of the underground: screening in squats, sleeping on couches, and struggling to achieve one's cinematic visions in an economy of scarcity.
As a filmworker in Hollywood, I forget my roots at times. I make no pretense of bohemian sainthood. But I am nonetheless delighted to see young people taking up the arms that I have laid down.
And that brings me to the story of ​La Clef​, a small cinema in the Latin Quarter of Paris.
During the festival, a small delegation of theatre volunteers blanketed Rotterdam with pamphlets about their cause. Without going into detail, the owners of the building that housed the cinema planned to sell it. And, more likely than not, the theatre would be replaced by a supermarket or a bank. If this happened somewhere in America, the closure probably would provoke a brief flurry of angry and sad emoji on Facebook. And, after that flurry, the cinema would inevitably shut down because such is the way of capitalism.
But my French comrades took a somewhat different tack... After the theatre officially closed two years ago, a group of activists and professional squatters broke into the cinema and reopened it to the public. With a staff of 40 volunteers, the theatre now stages free (i.e. "pay whatever you want") screenings every night at 8pm. The shows are well-attended and patrons crowd the lobby even on weeknights.
After an introduction by a mutual friend at Rotterdam, the programmers promptly invited me to screen at the cinema. They (astonishingly) knew about my early short films and I also offered to show the ​"Department of Anarchy"​ program that I co-curate at Slamdance. Besides the pleasure of showing my work to enthusiastic cinephiles, I also had a chance to experience the sights and sounds of an "occupied" cinema. And smells... The first thing that struck me when I entered ​La Clef w​as the odor of stale beer in the lobby. In fact, the theatre sells it out of the keg for one Euro, definitely the cheapest booze in Paris!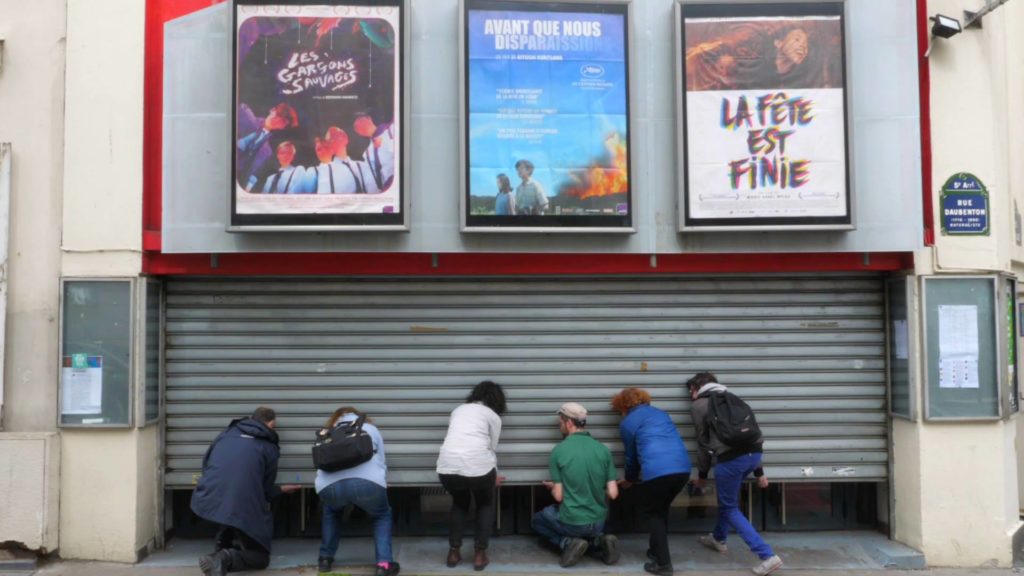 On any given night, La Clef is a hive of activity. In the big theatre, video art by Rafael Cherkaski plays on the screen. Downstairs, patrons marvel to the rare films of J.X. Williams. In the kitchen, I partake of red wine and Corsican liver sausage with curators Theo DeLyanis (Collectif Jeune Cinéma) as well as Bulle Meignan and Camille Zehenne (Les Froufrous De Lilith). They may be anarchists but not without epicurean sensibilities.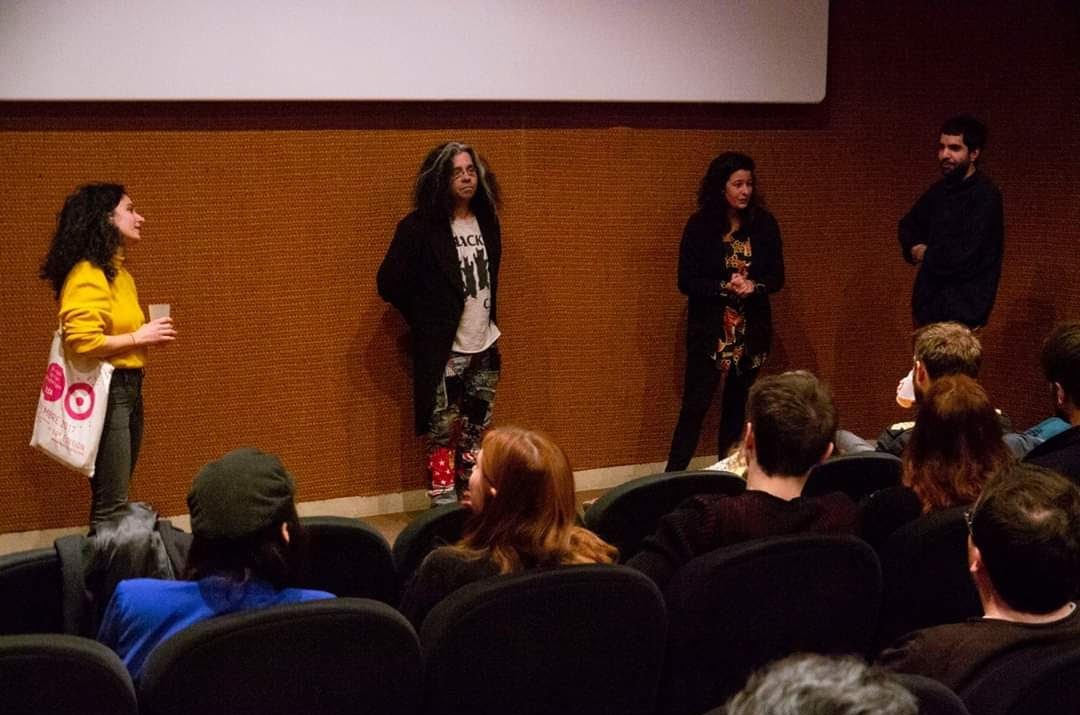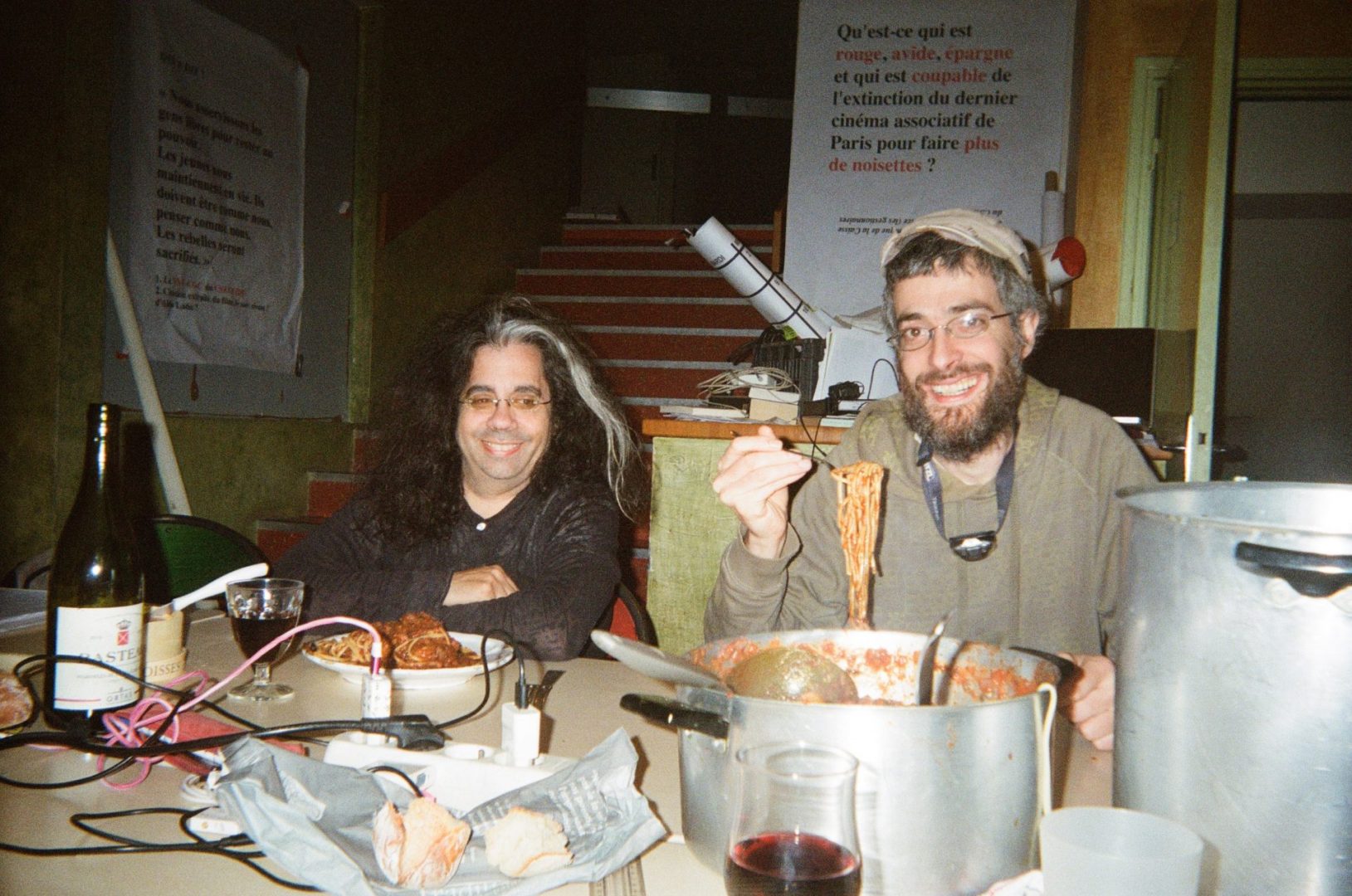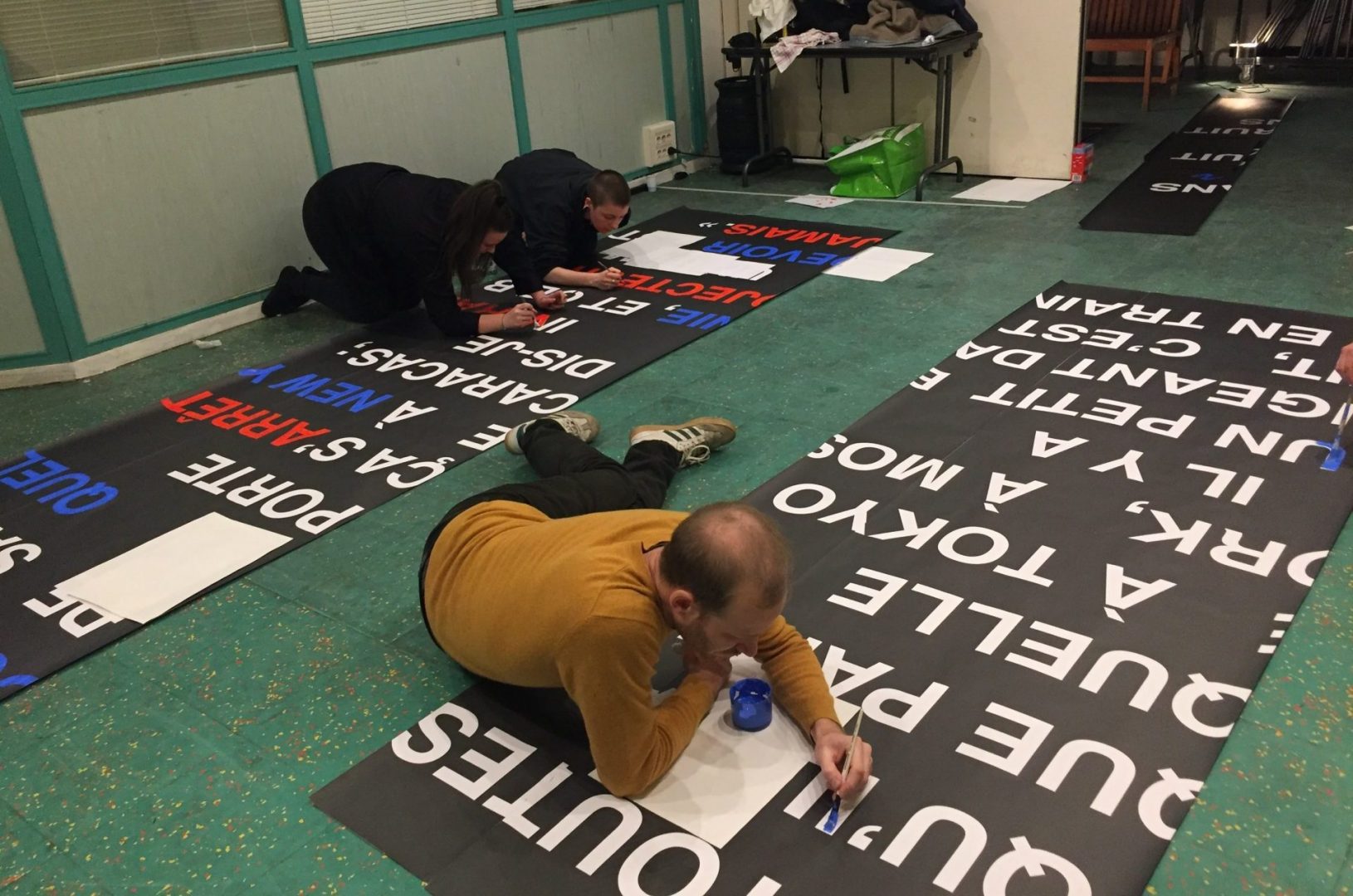 Next door in the lobby, a group of volunteers paint a giant banner that will hang outside the theatre. It quotes part of a letter that Jean-Luc Godard wrote to Henri Langlois:
There is always somewhere in the world, at any time, the noise of a projector projecting a film. When it stops in Tokyo, it starts again in New York, Moscow, Paris, Caracas. Its noise can be a little monotonous but also uncompromising. Our duty is to ensure this noise never stops.
While this quote evokes fairly conventional notions of French cinema, the cultural influences that swirl inside ​La Clef​ are a bit more eclectic, and, dare I say, postmodernist? For instance, the first time I met Derek Woolfenden, the quasi-ringleader of the collective, he compared the cinema's plight to the fraternity in John Landis' ​Animal House.​ If you recall, the evil dean of Faber College invokes "double-secret probation"​ to expel the motley band of students from their frat house.
To illustrate his point, Derek then played me famous the scene from the film in which John Belushi rallies the fraternity​ to fight the college administration by sabotaging their annual homecoming parade:​ "Over? Did you say over? Nothing is over until we say it is. Was it over when the Germans bombed Pearl Harbor? Hell no!"​ While this speech hardly invokes images of the Communards or the Paris barricades of '68, it does seem to fit the ironic yet earnest vibe of the cinema.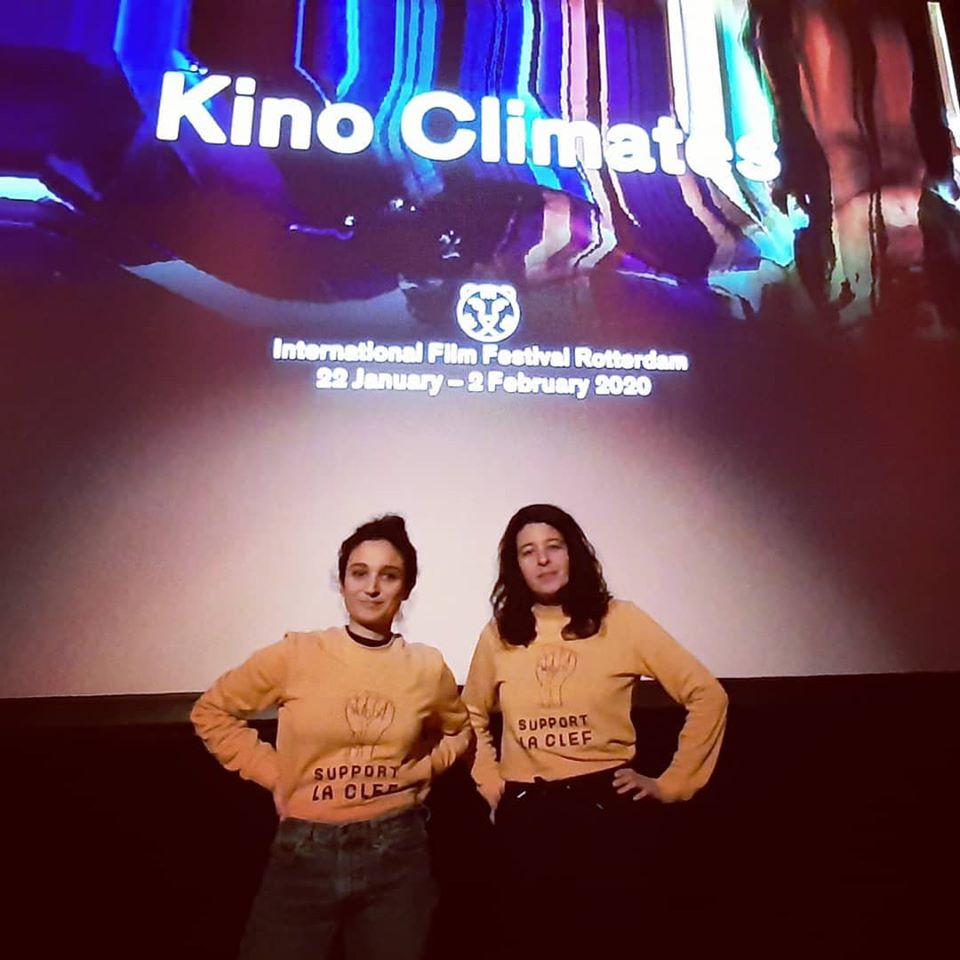 Namely, this place is revolutionary but also carnivalesque in the good sense. There is an energy and sense of possibility in the air. Many of the volunteers are under 30 and embody the famous graffiti that defined a previous generation of the French counterculture: "All Power To The Imagination." For me, ​La Clef​ is a special place because it is not just a political protest but an aesthetic one, a belief that art trumps commerce.
In the U.S., the term "culture warrior" has a negative connotation. It brings to mind a figure like Dennis Prager or Bill O'Reilly. But I'd like to see this phrase re-appropriated by the Left. When Pat Buchanan once declared in his historic speech at the 1992 RNC, "We are engaged in a cultural war for the soul of America," I don't think the correct response was to plug one's ears in disgust. No! The right answer would be to say, "Bring it on, motherfuckers!" ​La Clef​ is engaged in a cultural war right now and I hope they win it.
Having bloviated longer than anticipated, the rest of this post will let the volunteers of the theatre speak for themselves. Here are a few questions and answers we exchanged via e-mail this week.
1. What do you hope to gain through occupying a cinema that could not be obtained through more conventional means?
We occupy the cinema in order to protest against its sale by the owner -- the works council of La Caisse d'Epargne (a french bank). The cinema has remained closed since April 2018 while the works council tried to sell it for a profit, ignoring the audience and previous employee expectations and disputes. We have opposed these neoliberal strategies by occupying the cinema for the last five months. It had the effect of freezing the sale.
Demonstrations or petitions certainly would not have blocked the sale nor would it have forced public power (city government and district government) to take part in the debate over its sale. What is the future of cultural goods if they can be sold to the highest bidder in order to make money?
2. Could you describe your specific demands?
We want the building to remain a cinema managed by a non-profit organization, mostly volunteer-run, with total freedom of programming, and financially accessible to everyone.
We have a "pay what you want" policy for every screening.
3. How do you keep the owners of the building from locking you out?
The owner took us to court. So as long as the trial was going on, we couldn't be expelled. Then after four months, we learned that the verdict granted all rights to the owner. Since February 8th, we have faced the risk of being expelled.
We have tried to convince the city government to prevent our expulsion by contacting the prefect and preventing him from sending policemen to our doors.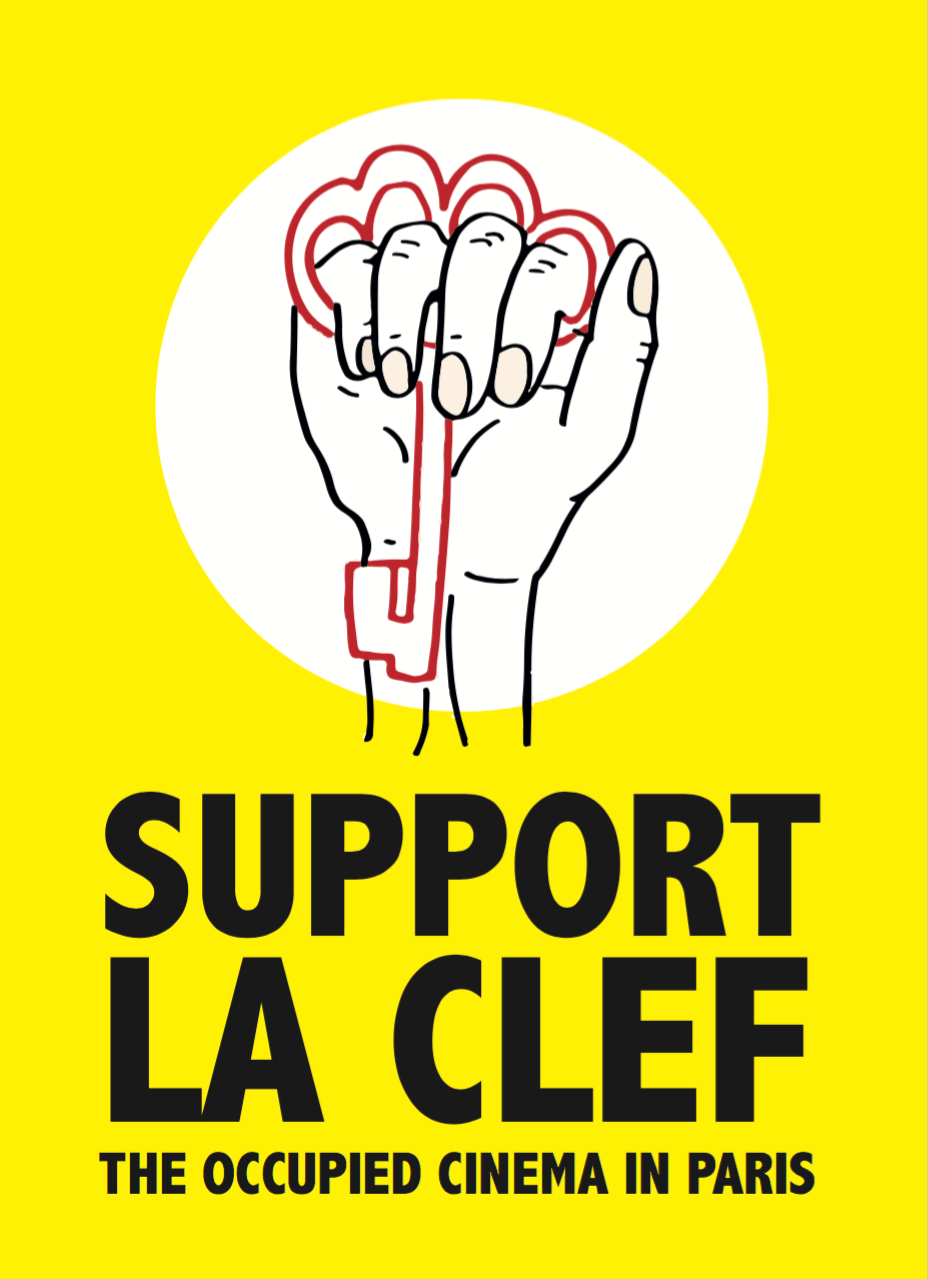 4. How has the Parisian public responded to your occupation?
They were in favour of our occupation to save the cinema.
To be precise, before it closed (in April 2018), the neighbours created a collective to help the previous employees that wanted to buy it. But the sale to the previous employees failed and it was to be sold to someone with no guarantee that it would remain a cinema. So since September 21st, we have occupied it.
Everyone was in favour of this. We have support from the neighbours who helped us with logistical support and distribution of leaflets to alert people about the situation of our cinema. Cinema lovers have come en masse to the screenings. Each screening gets an average of 60 spectators.
We have the support of most media (press and tv), the neighbourhood, french cinema institutions, the mayor of Paris and the many directors that came to present their movies.
There has been a great show of commitment from everyone around this cinema because Paris lacks a place where we can show alternative movies, organize free screenings and program as a collective (We have 50 people working on programmation/thought meetings once a month.)
5. What can people in America do to help?
We want to put maximum pressure on the works council of la caisse d'Epargne and the city government of Paris. Demonstrating that foreign citizens and media are interested in our case will help sway public opinion toward saving La Clef.
Finally, be sure to sign the petition to keep the cinema open. Click ​here​!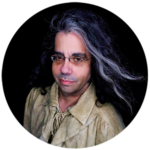 Noel Lawrence​ makes, curates, distributes, and writes about film. His debut feature ​Sammy-Gate​ just premiered at IFFR 2020.
As ringleader of ​Thee J.X. Williams Archive​, Lawrence produced a body of audiovisual work that critiqued institutions and historical discourses of cinema. He has screened at ​The Louvre​, ​IFFR​, Slamdance​, and ​Thessaloniki​. His provocative work has been featured in ​The New York Times​, ​Wall Street Journal​, and ​Vice​ as well as a book of collected essays on his filmography, J.X. Williams: Les Dossiers Interdits​ (Camion Noir, 2010).
More recently, Lawrence has collaborated on projects with ​Bootsy Collins​ and ​Iggy Pop​ as well as teaming up with the ​Luis Buñuel Film Institute​ on a lecture/presentation on the influence of surrealism in mid-century advertising. With Burke Roberts, Noel also co-curates the Department of Anarchy.  As part of the Slamdance's "Emergence" festival, he will co-present a special program of short works at Arclight Hollywood on Saturday, March 28th. Follow the Department of Anarchy on Instagram or  click here to find out more.